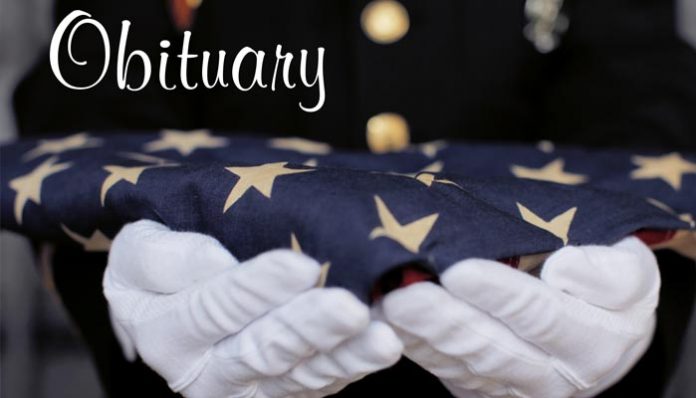 Wendell Emory Waggoner, 86, of Newnan passed away April 21, 2019. Wendell was born on April 30, 1932 in Cordele.
He proudly served his country in the US Air Force from 1953 to 1957 as an Airman First Class. While stationed in Germany, he met his first wife, Erika Klara Kiess. She moved to the United States to be married and together they had two sons. Erika passed away in 1989. In 1991, Wendell married Doris Adcock Rowe, who then passed away in 2010.
Wendell was employed at Normal W. Paschall Company from 1960 to 1997 as a dispatcher and part-time truck driver. When he was originally hired, the company was located in East Point, but soon after, moved to Peachtree City. He was a volunteer fire fighter in Peachtree City soon after the first station was built and enjoyed that for many years. He was a long time member of First Presbyterian Church in Peachtree City.
Wendell was preceded in death by his parents, Walter Marian and Cornelia Vann Patterson Waggoner; son, Craig Anthony Waggoner; brother, Richard Alfred Waggoner; brother-in-law, Norman Kenneth McKinley; and sister, Louise Waggoner McKinley.
He is survived by his son, Frank Steven Waggoner and daughter-in-law, Lisa Angelyn Waggoner; grandson, Seth Micheal Waggoner; sister-in-law, Betty Waggoner; and the families of his niece and nephews.
A funeral service will be held Thursday, April 25, 2019 at 1:30 p.m. in the Chapel of Mowell Funeral Home, Peachtree City, with Rev. Morgan Hay officiating. Burial will follow at Westminster Memorial Gardens, Peachtree City. The family will receive friends on Wednesday, April 24, 2019 from 6 – 8 p.m. at the funeral home.
Carl J. Mowell & Son Funeral Home, Peachtree City – www.mowells.com.