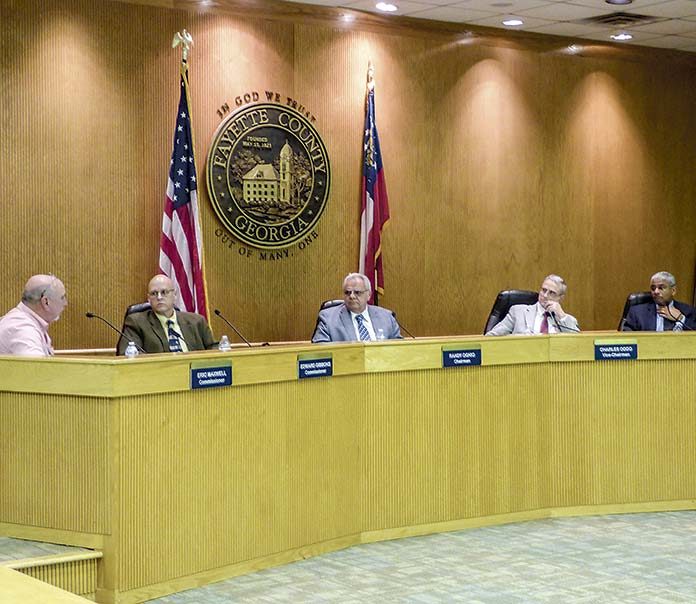 Two parcels along Ebenezer and Davis roads requested for rezoning for 2-acre lots that were turned down in 2016 and 2018 were approved by unanimous vote on Feb. 28 by the Fayette County Commission.
Two rezoning requests involved a 34-acre parcel and a 5-acre parcel along Ebenezer Road and Davis Road are requested for zoning that would accommodate 17 lots at 2 acres each.
The vote by commissioners at the Feb. 28 meeting was unanimous.
The only public comment was a request that construction traffic not be allowed to use Davis Road.
Representing the property owner, Griffin attorney Steven L. Jones agreed that construction crews would not use Davis Road.
Both the Fayette County Planning Commission and county staff recommended approval.