With 80 homes already built, retail shops and parking deck next — 
Ground has been broken on Phase 1 of the Town Center portion of the large Pinewood Forest residential and retail development in west Fayetteville. Construction on three large retail and apartment buildings is expected to be complete in early 2020.
"This is the year that we go vertical on our Town Center at Pinewood Forest," said Pinewood Forest President Rob Parker. "While our residential development has been extremely well-received, the real game-changer is when you can walk to restaurants and shopping, and even take in a movie. This time next year this place will be amazing."
In total, the three apartment/retail buildings about to undergo construction will include 263 apartments and 40,000 sq. ft. of retail, said Parker.
Easiest access to the three new, four-story buildings will be by way of the main entrance at the southernmost roundabout on Veterans Parkway.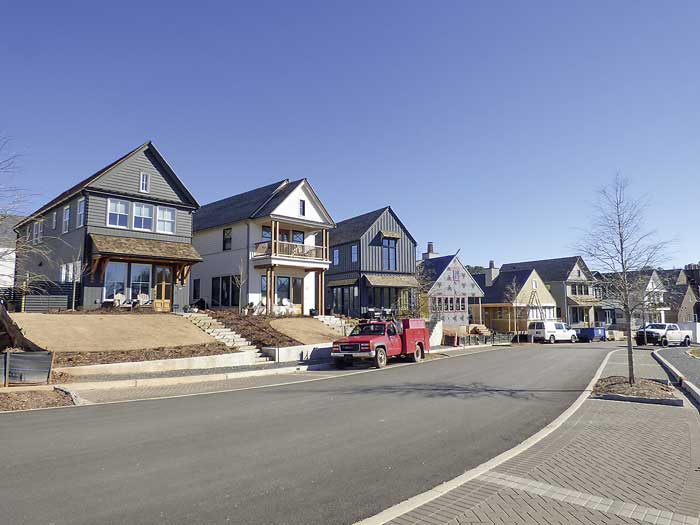 Construction is expected to begin in the spring, with completion expected in the first quarter of 2020, Parker said.
The three buildings will be situated on large parcels, essentially taking the shape of a triangle, square and rectangle, with significant parking space provided in the interior of each.
Parker noted that the apartment/retail building closest to Veterans Parkway will feature a two-level parking deck in the interior of the building outline, which will be accessed from two streetside locations. The lower deck will be for use by residents while the upper deck will be used by visitors and retail customers.
Also set for construction in Phase 1 is an office building that will be situated less than a block to the north and adjacent to the 60,000 sq. ft. Piedmont Wellness Center, expected to open in late 2019. Construction on the office building is expected to begin in the third quarter of 2019, with the opening expected in mid-2020.
Among the restaurants previously announced to call Pinewood Forest home are Pancake Social, Braise, Honeysuckle Gelato and Hop City and Barleygarden.
Announced in December was the future Spotlight boutique theater. The theater will feature Immersive Digital Audio complementing all digital 4k projection, eight auditoriums with 800 VIP lounge chair seats, as well as restaurant and bar amenities.
The multi-faceted theater will host blockbuster films, such as those produced at the adjacent Pinewood Atlanta Studios, as well as a variety of other film and video content, live performances, broadcasted sports and entertainment events, corporate events and more, developers said.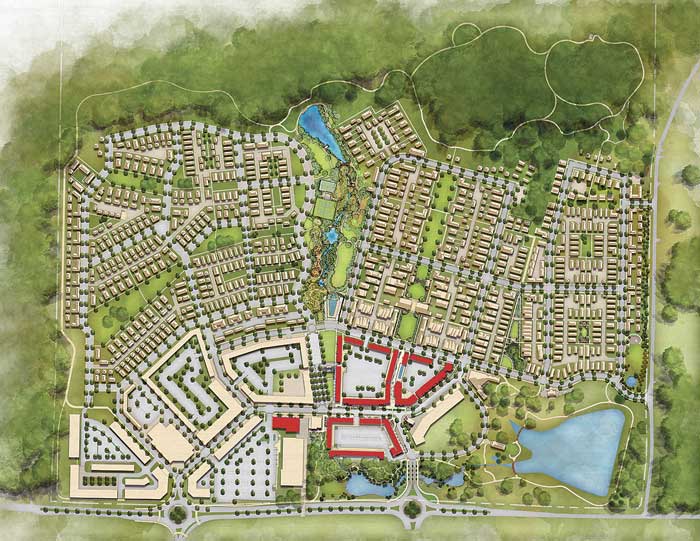 Located on Veterans Parkway across from Pinewood Atlanta Studios, the Pinewood Forest residential and commercial development situated on 234 acres will be home to 125,000 sq. ft. of mixed use retail, 150,500 sq. ft. of office/commercial/retail, 300 hotel rooms, 600 multi-family and live-work units, 100 townhome units and 600 single-family residences.
When it comes to the growing number of homes at Pinewood Forest, Parker said 80 have been built with 61 under contract. The goal is to see another 72 homes on the property in 2019.