Mayor upset over reversal of city's appointment process —

The Peachtree City Council closed out its last meeting of 2018 with a bit of fireworks.
It started out as a consent agenda item that usually is unanimously approved, but in the end, two appointments to the Airport Authority led to a testy discussion. Max Braun was slated to be chosen the new member, while Max Lund was to be the new alternate.
Instead, Mike King asked the item to be pulled of the consent agenda for discussion.
"We currently don't have a tenant or an airplane owner on the authority," King said, meaning that nobody who either owned or leased property from the airport or operated an aircraft from the facility was a part of the governing board.
Councilman Phil Prebor said he was not surprised about the discussion, but defended the process in making the selections. Mayor Vanessa Fleisch, City Manager Jon Rorie and Councilman Kevin Madden made the final vote on the approval, with Fleisch and Rorie in favor of the order of the candidates on the agenda.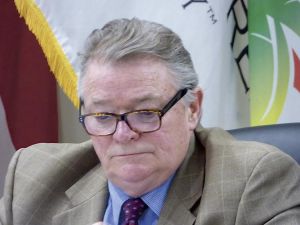 Madden suggested the order be reversed and Lund appointed as the member since he was a tenant at the airport.
Councilman Terrie Ernst agreed that a tenant should be on the authority.
"They understand what's going on at the airport," Ernst added.
Mayor Vanessa Fleisch appreciated that Madden had been going to the authority's meeting for a year, but pointed out she had been going for 10 years and disagreed with his position. She said their have been tenants on the authority, but many had a myopic vision of the position.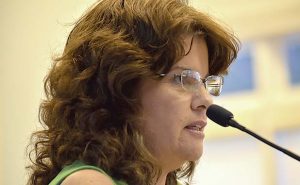 "I would love to have a tenant on there who realizes it's a part of Peachtree City, and not just focus on the rent they are paying. The vote in their own self-interest. 34,000 people are subsidizing the airport," she said.
A motion was made to approve Braun as the member and Lund as the alternate, but it was defeated 3-2 with King, Madden and Ernst voting against it.
"You knew what my feelings were in previous meetings," Madden said.
He then made a motion that would appoint Lundas as the new member with Braun as the alternate.
The motion passed with Madden, King and Ernst supporting it.
"I'm flabbergasted that you would do one thing in private, and another in public," Fleisch said to Madden.