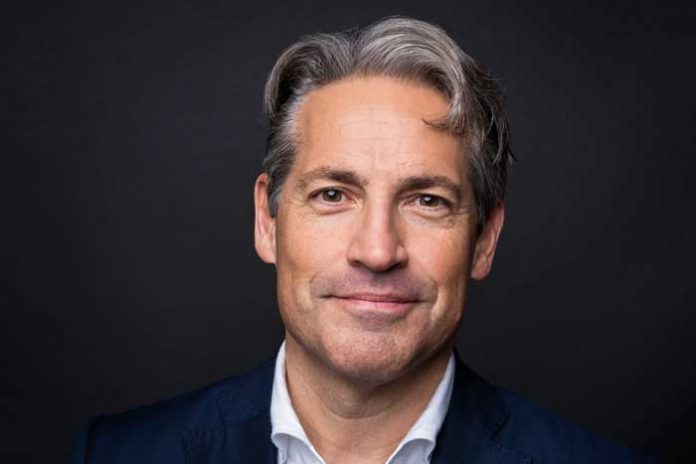 National bestselling author, radio host and media star Eric Metaxas will return to the Carnegie Wednesday, Nov. 28, at 7 p.m. for an informal chat, Q&A and book signing featuring his newest book, "Donald Drains the Swamp!"
Illustrated by award winning artist Tim Raglin, this whimsical and hilarious parody is a parable for current times.
Eric wrote the book to capture audiences of all ages and as the former writer for "Veggie Tales" and Rabbit Ears Productions, he has accomplished that purpose. The writing is subtle and deep enough for adults to stop and think about the point of the book and the characters that he employs in the story line, yet the illustrations and straightforwardness of the writing will garner the attention of children. This would be a great exercise for kids to see what layers of meaning they can pick up from the book, let alone the lessons children can learn about ethics.
Other Metaxas books will be available for sale including New York Times #1 bestseller "Bonhoeffer," "Martin Luther," "Amazing Grace," "Miracles," "Seven Women," "If You Can Keep It" and the children's lullaby, "It's Time to Sleep, My Love."
Doors open at 6:30.  The Carnegie is located at 1 LaGrange St on the square in historic Newnan. Sponsored by the Newnan Carnegie Library Foundation.
Since editing the Yale Record, the nation's oldest college humor magazine, Eric's humor has appeared in The New Yorker and The Atlantic. His books have been translated into more than 25 languages. He is the host of the Eric Metaxas Show, a nationally syndicated radio program heard on more than 300 stations around the US, featuring in-depth interviews with a wide variety of guests.
Metaxas has been featured as a cultural commentator on CNN, MSNBC, and Fox News programs and has been interviewed about his work on the Today Show, Fox and Friends, The History Channel, and C-SPAN. He has been featured on many radio programs, including NPR's Morning Edition and Talk of the Nation, as well as The Hugh Hewitt Show, The Dennis Prager Show, and The Michael Medved Show. Metaxas is a Senior Fellow at the King's College in New York City.
He lives in Manhattan with his wife and daughter.