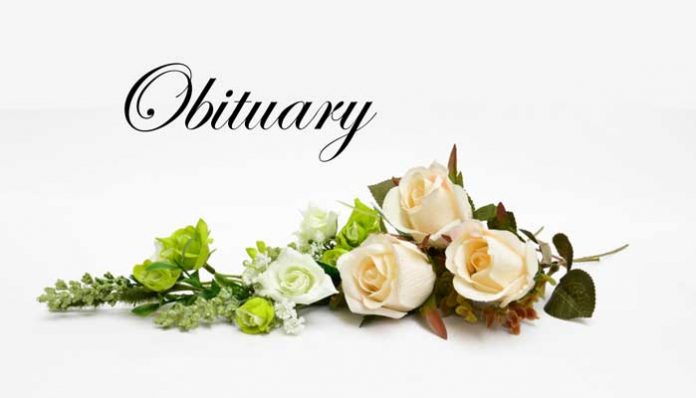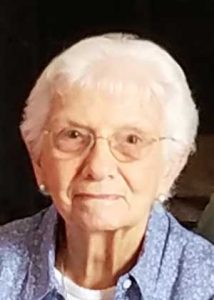 On November 16, 2018, Betty Killen, 92, died peacefully at home under the loving care of family and Southern Grace Hospice. During her sudden illness, her lively wit and Yankee determination allowed time for her surviving three children, grandchildren and extended family to celebrate her life and participate in fulfilling her final directives.
Born in Cleveland, Ohio, September 26, 1926, to Albert and Viola Krest, Betty and older brother Charles grew up in St Petersburg, Fla. with her mother and second father, Howard Garton. They all moved north to Cape Cod shortly after her marriage to Robert E. Killen in 1947 where they raised four children, Robert Jr. (Karen) of Roanoke, Va., Judith (Charles) Baraly of Charlestown, N.H. and Paula (David) Preti of Fayetteville, Ga.
The family lived for extended periods in Rochester and Canton, N.Y., always returning to the family home in West Yarmouth until their retirement to Lakeland, Fla. in 1984. Following the death of her beloved husband of 54 years, Miss Betty moved to Fayetteville in 2001 where she lived independently until her final illness. Blessed with family throughout the states, Miss Betty continued to enjoy travel and visits, always insistent on returning to Fayetteville for the beginning of league bowling with the Breakfast Club each August at the Fayetteville Fun Bowl through her 91st year. An avid reader, the Fayette County Library Monday Morning Mystery Book Club brought her special friendships, joy and much contentment in her final years. Her love of animals, especially cats was well known and she closely watched the cardinals and butterflies as representations of loved ones who had passed.
She was pre-deceased by her son, William in 2008 and her grandchild, Chelsi Killen in 2012.  In addition to her surviving children, she entrusts her stories to her grandchildren, Rob (Loraine) Killen, West Yarmouth, Lara, Ryan Killen, Canastota, N.Y., Macie, Thomas Killen, Roanoke, Va., Jeff (Mary) Killen, Lakeland, Fla., Carrie Washburn, Newport, N.H., Jason (Trish) Preti, Kirkland, Wash.; and great grandchildren, Krystal Killen, Cape Cod, Catherine Paige Preti, Bothell, Wash.
Miss Betty also cherished the family of her late brother, Charles of Texas and her childhood friend, cousin, Jack Kirtland, Williamsburg, Va. Lifetime friends, Margie and Chuck Rose, Fayetteville and their families held a special place in her heart and we are all grateful for their presence in our lives and assistance during her final journey.
Miss Betty's final wishes for no services or memorial will be respected by the family and burial will be in the spring in South Yarmouth, Mass. If you wish to honor the memory of her life of grace, donations would be appropriate to the Fayette Humane Society, PO Box 244, Fayetteville, Ga. 30214 or Southern Grace Hospice, 384 Racetrack Road, McDonough, Ga. 30252.