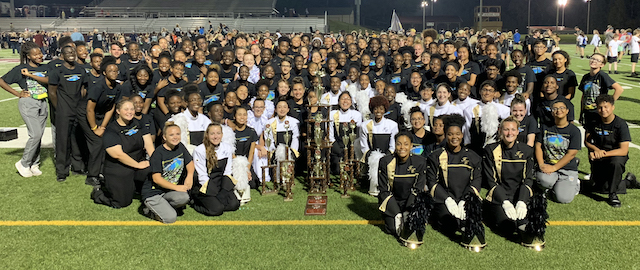 The Super Bowl of Sound marching band competition saw high marks garnered by two local schools.
As reported here two weeks ago, the Whitewater High School Wildcat Marching Band received the highest scores of the entire competition, earning the Grand Champion title. Band members also took first place in the categories of Band, Percussion, Drum Major, and Color Guard in the Class 3A division. Other awards includedBest General Effect Caption and Best Overall Percussion. 
Pictured above is the Fayette County Marching Tiger Band, which dominated the Class Open division by earning first place in Band, Color Guard, Percussion, and Drum Major. The Marching Tigers also received four awards for best in Music Performance, Visual Performance, Woodwinds, and Color Guard. 
Both bands received superior ratings from all judges.