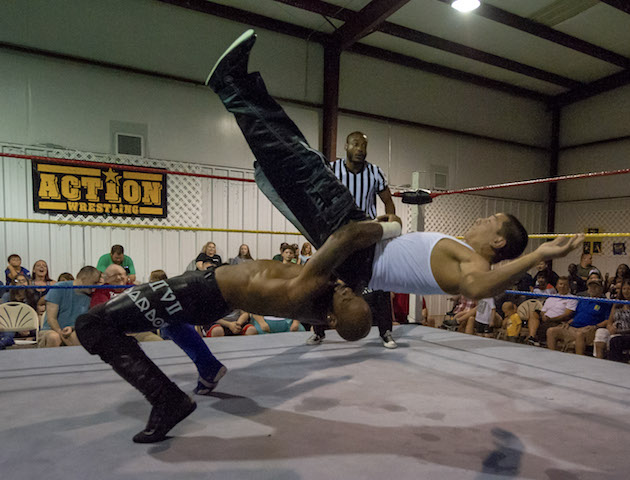 Another live wrestling event is set for Tyrone this month.
Proceeds from the Aug. 17 ACTION Wrestling program at the Roger Spencer Community Center will benefit Armed Forces Mission. The last show in June raised more than $3800 for Advo-Kids CASA.
The newest show will feature seven wrestling matches and is appropriate for all ages.  Tickets start at $10 and can be purchased online at www.action-wrestling.com or by emailing ACTIONWrestlingGA@gmail.com
Armed Forces Mission is a nonprofit organization leading the way in reducing suicide among veterans. AFM does so through direct intervention of veterans at risk and the training of community caregivers. AFM has personally conducted more than 800 successful interventions since 2012 and has trained more than 8,000 individuals to do the same.
The Roger Spencer Community Center is at 145 Commerce Drive in Tyrone. Doors open at 6:30 p.m. and belltime is 7:30.