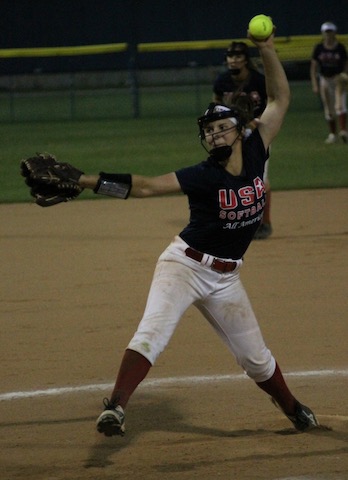 Makayla Coffield, a rising eighth-grader at Whitewater Middle School, was among the players participating in the USA Softball 12U All American Games at Oklahoma City's Hall of Fame Stadium in late June and early July. She was one of 14 on the Region 3 White team representing Georgia and composed entirely of players from the state.
Ten regions from across the country were represented. The Georgia team finished in the top eight, knocked out by a Texas team that went on to win the entire tournament.
Coffield is a lefthanded pitcher who also plays first base and outfield while hitting for power at the plate.
"It was a great experience," she said. "To play on the same field as players I watch and look up to is something I'll treasure forever."