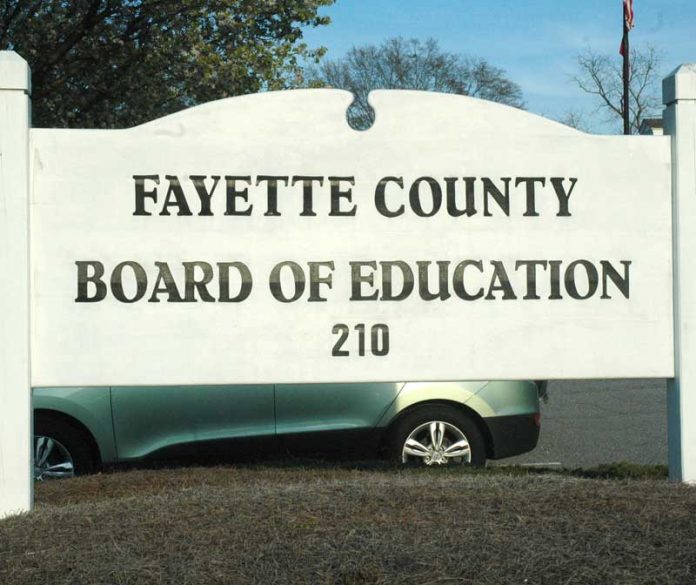 The Fayette County School System is making adjustments in preparation for a big move later this year: the relocation of central office staff on Stonewall Avenue to the Lafayette Education Center (LEC). The $3.1 million sale of the nearly 10-acre school system property to Fayetteville was made earlier this year.
Situated on approximately 10 acres that includes central office and the former bus barn, tentative plans call for a new two-story city hall building totaling 37,000 sq. ft. to be located on the property, along with 51,000 sq. ft. of office space. Current plans call for the property to include 80 percent greenspace.
School system spokesperson Melinda Berry-Dreisbach said school system employees housed in Building B at the LEC will be temporarily relocated to Building D as the first phase of renovation begins to ready the campus to house all district office employees by the end of the calendar year.
Programs being temporarily relocated to Building D include Curriculum and Instruction, Assessments and Accountability, Elementary School Improvement and Professional Learning, Title I, Response to Intervention (RTI) and Positive Behavioral Intervention and Supports (PBIS), School Nutrition Program, School Health Services, and CARE (Children at Risk in Education), Berry-Dreisbach said.
Other changes at the center include:
• Student Services will be temporarily relocated to Building C, inside the Enrollment and Records Center.
• All programs housed in Building B were in their temporary locations by May 4 and are expected to remain in those locations until approximately mid-August before they will be moved back to Building B.
• Direct telephone access to Building D will be limited, so anyone needing to contact individuals within the programs are encouraged to do so by email. If a telephone call is necessary, persons can dial the main number to the LEC, 770-460-3990, to contact the operator who can transfer the call or get a message to the recipient.
• Renovation to Building B is the first phase of renovations that will take place at the LEC to get the campus ready to house all district office employees by the end of the calendar year.
All departments at the headquarters building will be relocated to Building A of the LEC by December 31. Those departments include the Superintendent, Finance, Human Resources, Public Relations, Purchasing, and Auditing.