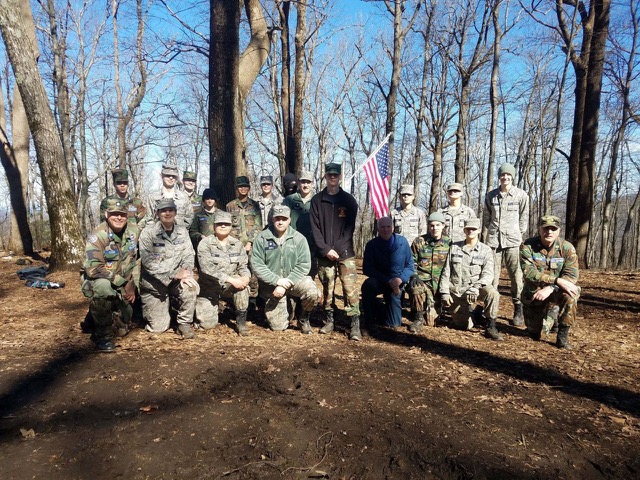 Fourteen cadets and seven senior members from the Civil Air Patrol Peachtree City-Falcon Field Composite Squadron attended the Georgia Wing Frostbite 2018, Search and Rescue Exercise in the North Georgia Mountains. Frostbite is a cold weather Search and Rescue exercise, which  is held every February, in the austere and rugged terrain utilized by the US Army Ranger School at Camp Merrill, in the North Georgia mountains near Dahlonega.
During the weekend the members practiced important life saving skills, participated in simulated search and rescue exercises, and met other members from across the state.
Under the command of Lt Col Clasen and Cadet Senior Master Sgt Nelson the members performed admirably throughout the cold and wet conditions.
Arriving at Hawk Mountain the group set up a complete base camp with large Command/Medical/Communications tent and complete communications suite with portable generator power, essentially creating a self-contained mini-Mission Base.
Throughout the missions team members had the opportunity to practice communication techniques by using airborne communication repeaters to contact mission base with the team's location and any clues found.