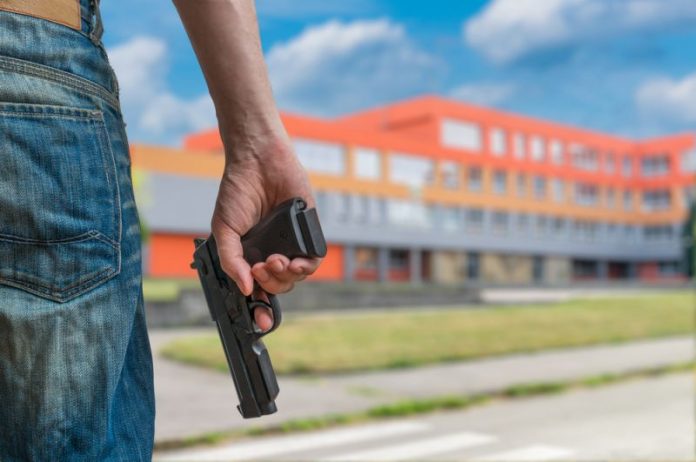 An East Coweta High School student was arrested March 1 after it was discovered that he had a loaded handgun on school property. The name of the student, who was quickly arrested at the scene, has not been released.
A letter to parents from Principal Stephen Allen said that at approximately 12:25 p.m. school administrators were made aware that a student might have a gun on campus.
Allen said the student was identified, with the principal adding that he took possession of the loaded 9mm handgun at 12:27 p.m.
"The student was arrested and will be charged," Allen said. "The initial investigation indicated that there were no threats made by this student. Subsequent investigation after our initial notification to parents has revealed that a threat was made to one student."
Allen said the school was on lockdown while the incident occurred and was returned to a "Code Green" at 12:50 p.m.