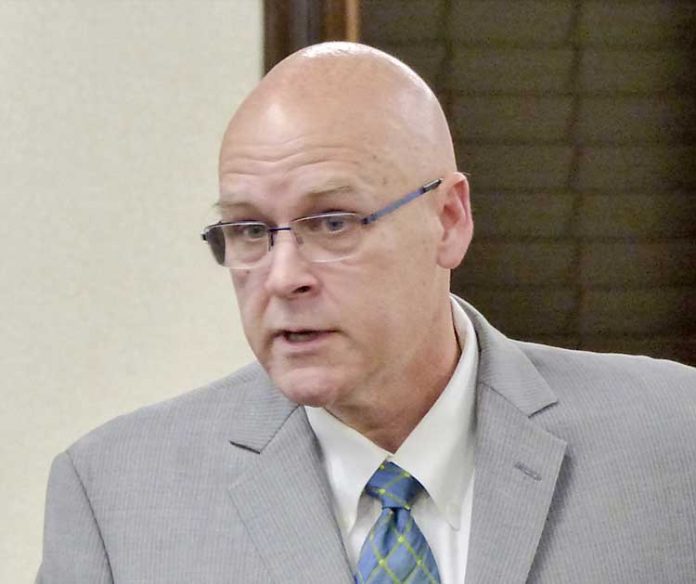 Retired U.S. Army Col. Edward "Edge" Gibbons (photo above) during public comments at the Feb. 15 meeting of the Peachtree City Council announced his run for the District 3 seat on the Fayette County Commission as a Republican.
Current District 3 Commissioner Steve Brown is in his second four-year term and has indicated on several occasions that he will not seek re-election.
The retired colonel and former Raytheon program manager has been a resident of Peachtree City since 2008.
"It was an honor to serve our country for 27 years and it would be my privilege to serve the people of District 3 on the Fayette County Board of Commissioners," Gibbons said in a letter to the editor. "As your commissioner, listening, learning, and leading will be my watchwords. I will listen to your concerns; I will learn from you each day as we confront the challenges that face our community; and I will bring conservative, common sense leadership to the board on your behalf."
Gibbons said, "As a proud alumnus of the greatest team in the world, the United States military, I intend to work together with the Fayette County and Peachtree City teams, our mayor, our council, my fellow board members, the county administrator and the people of District 3 to ensure that your voice is heard in a manner that makes us proud of our community."