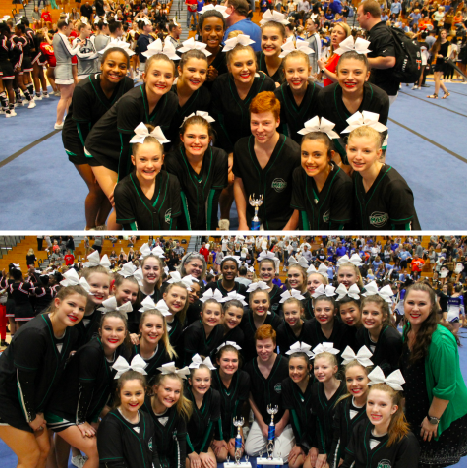 The McIntosh High School junior varsity coed competition cheerleading team brought home a first-place trophy from last weekend's meet at Peachtree Ridge High School and completed an undefeated season.
McIntosh's varsity squad came in second at the same event and will participate in three more: Oct. 21 at Carrollton, Oct. 28 at Northgate and Nov. 4 at the region championships.
Both squads are pictured above. Photos/Michelle Benson.