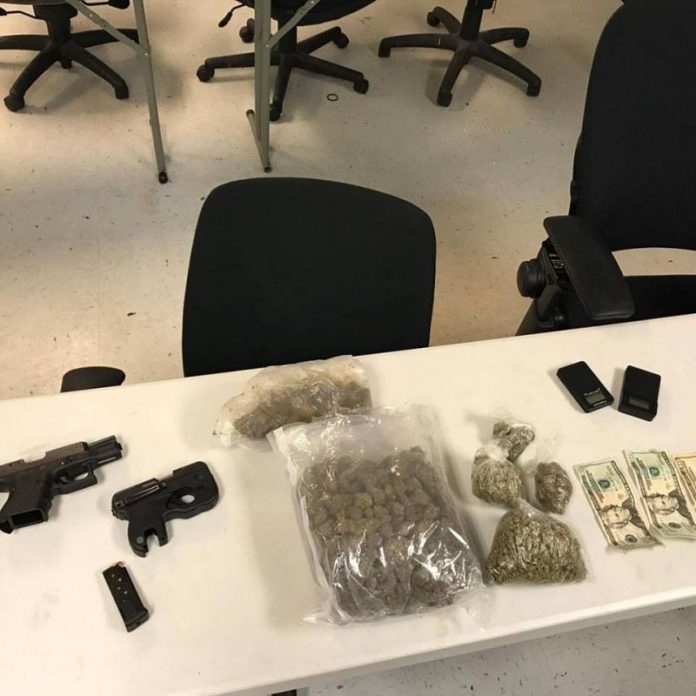 A Tyrone homeowner taking out the trash on June 29 discovered that he was not the only one using the receptacle. Inside the trash can was a bag containing two handguns, two pounds of marijuana and $50 in cash.
Tyrone Police Department spokesperson Andrea Johnson-McCoy said the homeowner on Point View Court near Palmetto Road made the discovery while taking out the trash during the afternoon hours on June 29.
The homeowner saw a mini-duffle bag that was partially unzipped, Johnson-McCoy said, adding that he quickly notified police.
Johnson-McCoy said the bag contained two loaded semi-automatic handguns, $50 in cash and several bags of marijuana that totaled approximately two pounds. One of the bags of marijuana included a tar-like substance, she said.
As for why the bag was left in the trash can, the reason is not currently known, Johnson-McCoy said.
Anyone with information on the find is asked to contact the Tyrone Police Department at 770-487-4732.