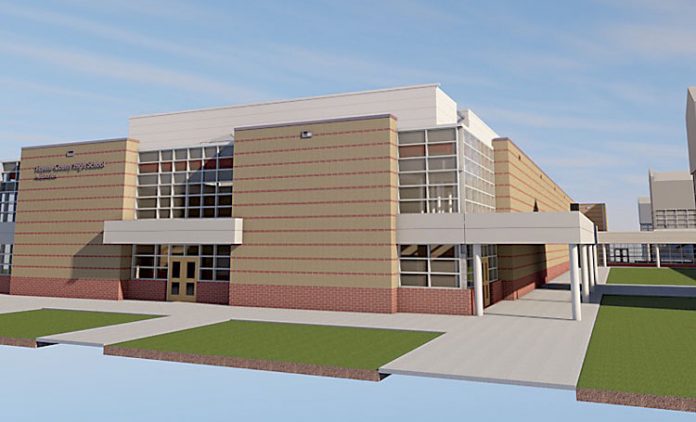 Fayette County High School is the only high school in the county without an auditorium. A June 19 vote by the Fayette County Board of Education changed that with the approval of a new auditorium expected to be completed in mid-2018.
The unanimous vote by the school board was followed by cheers from the FCHS students and parents attending the meeting.
The project was vetted very carefully, said Superintendent Dr. Joseph Barrow of the $8.4 million overall project cost that includes construction, architectural and engineering fees and an energy management system.
The school board approved that cost and received a guaranteed maximum price of $7.65 million from MEJA Construction for the auditorium project. The overall price through deductive alternatives could be reduced by up to $1 million.
As planned, the building will total 31,622 sq. ft. and will be outfitted with a 576-seat auditorium totaling 23,281 sq. ft. and an 8,341 sq. ft, band room.
The auditorium area will also include dressing rooms, restrooms and storage areas.
Funding for the project is expected to come from several sources, such as education-special purpose local option sales tax (E-SPLOST I and II) revenues, the capital projects fund and the operating reserve.
The project is expected to begin almost immediately, with an anticipated completion in mid-2018.