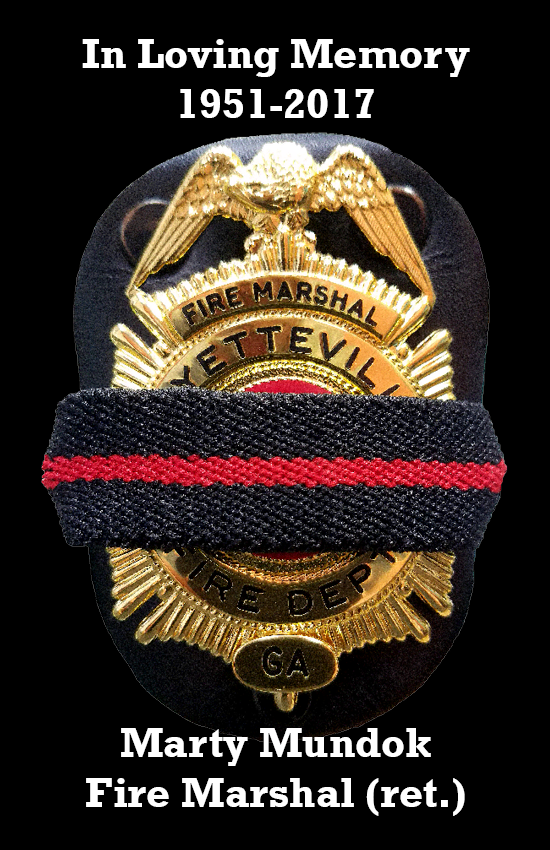 Recently retired Fayetteville Fire Marshal Martin "Marty" Mundok died June 5 in a vehicle accident on Interstate 85 near LaGrange as he and his wife Mary were traveling out of town together.
Mundok served with the Fayetteville Fire Department 28 years, with the last 14 as fire marshal. He retired in January, said city spokesman Danny Harrison.
According to the Georgia State Patrol, the collision took place during heavy rains around 3:55 p.m. on June 5, when a pickup truck driver traveling northbound on I-85 lost control of the vehicle, crossed the median, entered the southbound lanes and collided with Mundok's vehicle, said Harrison.
Mary sustained non-life threatening injuries and was transported to a hospital in Columbus, Harrison said.
"Our department is shocked and saddened to learn about this tragedy," said Fire Chief Alan Jones, adding that Mundok was a well-liked and respected member of the department and the Fayetteville community and will be missed. "Our thoughts and prayers are with the Mundok Family right now in this time of grief."