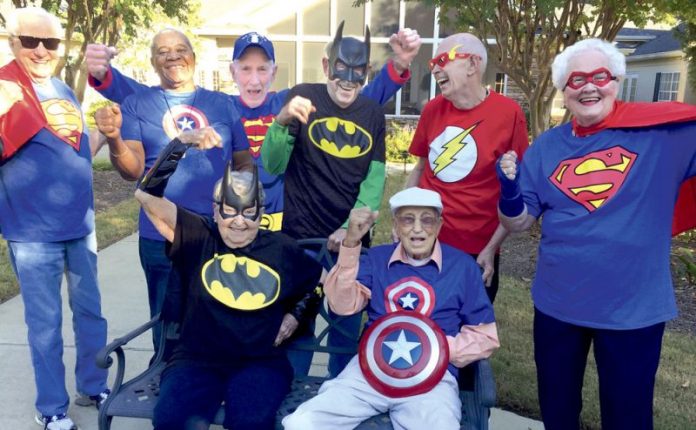 Sponsored Content
Folks looking for a place to spend their retirement years often have lots of questions. And they should, says Mirna Coeur, Community Relations Counselor at Azalea Estates, where you will find a retirement and assisted living in Fayette County. After all, the chosen community is going to be a person's home, so it's important to choose the best fit for each individual's needs, interests, and lifestyle.
"My day really is about helping people learn about our community and decide whether we're the right place for them," says Mirna. "It's not just about amenities and services, although those things are important. It's also about the environment. I felt like I belonged here the moment I walked in the door and we want our residents to have that same sense of belonging. The right community is the one that feels like home – or like it could be."
Azalea Estates residents are typically active and largely independent, but probably not playing tennis and golf regularly. The community does not provide skilled nursing and is not an Alzheimer's or memory care facility, though some residents do have mild memory loss. Azalea Estates includes 79 private apartments for singles and couples, as well as a wide range of activities including crafts, games, and outings. In fact, several of the residents love to dress in superhero costumes and appear at events around the county. The superhero team also participates in charity walks and they've become quite well-known locally.
"We are all about letting people be who they are at the present moment," Mirna says. "Wherever you are, whatever you want to do, whatever your ability level – just be you and we'll be there to support you."
When you're looking for assisted living in Fayette County, you'll want to know that one of the community's most attractive amenities is the 3,000-square-foot wellness center. Residents enjoy an indoor, heated, saltwater therapy pool, water aerobics classes and more. The center also offers balance machines and the Dakim brain fitness system. There's also an on-site library, a computer room, and a beauty and barber shop. Since it's all on one level, residents can stroll the halls for light exercise or enjoy the outdoor walking paths. Transportation for appointments and shopping are available, and small pets are welcome. Several of the staff has been with the community since it opened 18 years ago, and all are experienced, dedicated, and passionate about what they do.
"The way I see it, this is your time," says Mirna. "You've raised your family and worked hard every day. You've cooked and cleaned and done the grocery shopping. Now you can let us do all that stuff. Life can be so much hustle and bustle. There are so many ups and downs and changes. Azalea Estates is a place where you can relax and enjoy life. There's a calm here, a peace. It's truly home, for our staff and the people who live here. And that's how retirement should be."
Retirement community and assisted living in Fayette County with 79 private apartments
Experienced, caring staff with low turnover and high engagement
Solo and group activities and outings – from crafts to crosswords  to bingo and more
Wellness center with indoor therapy pool, water aerobics classes, balance machines, and Dakim brain exercise system
18 years in Fayetteville
Superhero seniors attend community events in costume
Sponsored by Azalea Estates  •  105 Autumn Glen Circle, Fayetteville  •  www.azaleaestates.com  •  770-461-0039