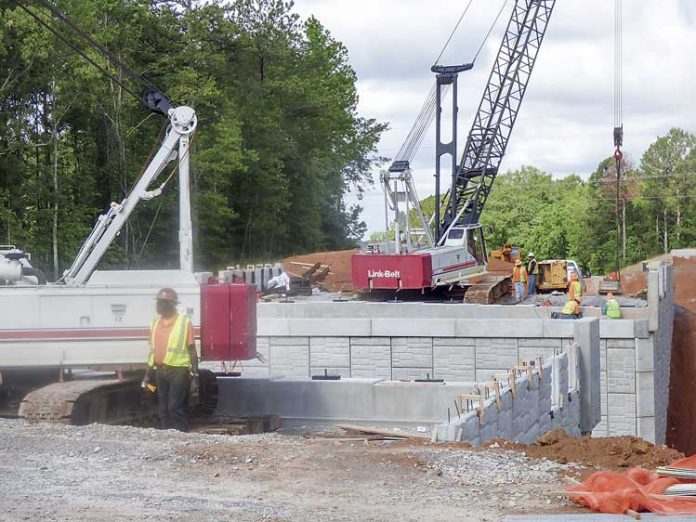 The placement of the beams that will form the foundation of the roadway of the long-awaited bridge at MacDuff Parkway and Senoia Road in Peachtree City were delivered to the site on May 25. Weather permitting, the bridge is expected to open for traffic by early fall.
The MacDuff Parkway bridge will be the final link in the chain that will provide motorists the ability to access that entire parkway that extends from Kedron Drive at Ga. Highway 74 North on the north side to Ga. Highway 54 West on the south side.
Beyond that, and once opened, the residents of Wilksmoor Village on the city's west side and others will have two ways in and out of the area.
While there is no defining timeline for the bridge project, Peachtree City Manager Jon Rorie previously said the bridge should be completed by August or September, weather permitting.
The developer bears the cost of both the parkway extension and the bridge.
The existing subdivisions in Wilksmoor Village, including one apartment complex, have a total of 1,454 units, while the three subdivisions approved for construction total 1,329 units. In total, Wilksmoor will eventually have 2,783 units.