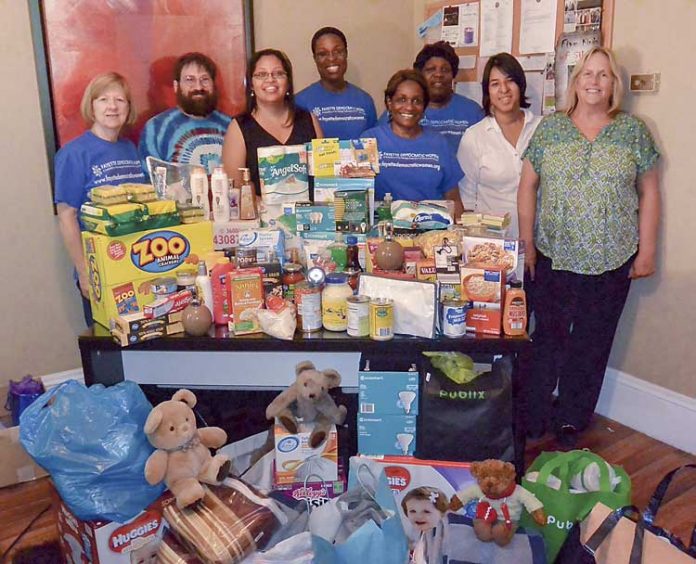 Members of the Fayette County Democratic Committee (FCDC) and Fayette Democratic Women (FDW) recently teamed up to collect donations for Promise Place.
 Also known as the Fayette County Council on Domestic Violence, Promise Place, exists to prevent domestic violence through awareness programs, educational training and providing safe environments for the victims and their families, utilizing legal advocacy, emergency shelters and transitional housing. Promise Place has many needs, including batteries, trash bags, linens and silverware. There is always a need for clothing for girls, boys and women, as well as personal hygiene items, and food donations are always an important part of operating the shelter. 
 "As a volunteer, I've seen first-hand how Promise Place offers support and hope to victims of domestic violence in our communities," said Susan Samson. "And as a member of both the FCDC and the FDW, I'm delighted that our groups have given so generously to this worthy cause." 
 To learn more about Promise Place and how you can help this vital organization, visit promiseplace.org. To learn more about the FCDC, visit fayettedems.org and to learn more about FDW, visit fayettedemocraticwomen.org.