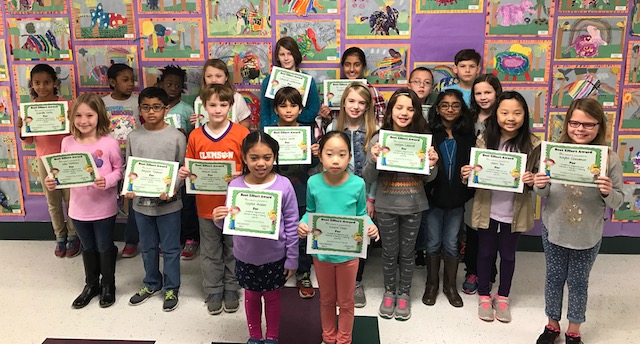 Kedron Elementary School recently celebrated the Teachers Best Effort Award with the students pictured above.
Front row: Sophia Madani, Zoura Chan.
Second row: Julia Watkiss, Aayush Tadhani, Mason Keele, Ryland Smith, Lillan Young, Jazlynn Caldwell, Raaga Sundar, Claire You, Kaylee Cinnamon.
Third row: Isabella Netto, Taylor Kearney, Makayla Tennie, Claudia Meditz, Campbell Leathreman, Sophia Sangha, Ryan Gaskin, Amon Tomaro and Teagan Reiter.