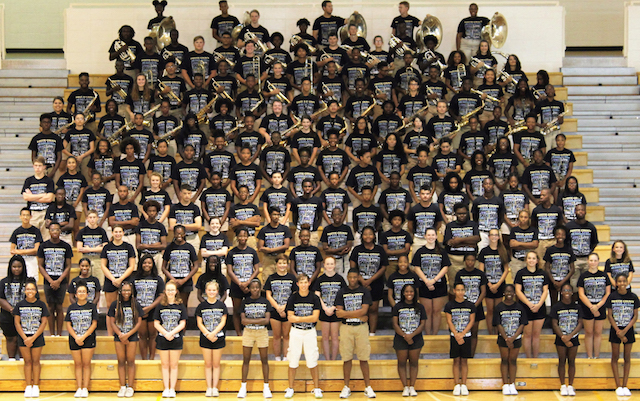 The Fayette County High School Marching Tiger Band is celebrating its 50th anniversary this year and is assembling an alumni band that will take to the field for a special pre-game performance Sept. 30 at Tiger Stadium.
All alumni, from last year's graduates to those from 50 years ago, including instrumentalists, drum majors, flag corps, majorettes, and dance team members, are invited to participate. Former members are asked to bring their instruments, flags, batons, or dance shoes, if they still have them.
The alumni band will perform two easy songs for those who still play; everyone else will be on the field. There will be a 6 p.m. rehearsal followed by the performance at 7 p.m. prior to the start of the game.
All participants will receive a commemorative T-shirt, admission to the game, and a pasta dinner that will be served during the game.
Tickets for alumni are $20, which include a T-shirt, game admission and dinner. Companion tickets are $15 and include game admission and dinner.
Tickets can be reserved online at FchsAlumniBand.eventbrite.com.
For questions or more information, contact event coordinator Tanya Jones at tdelljones@bellsouth.net or call 404-786-8482.
Pictured above is the 2016 Fayette County High School Marching Tiger Band.