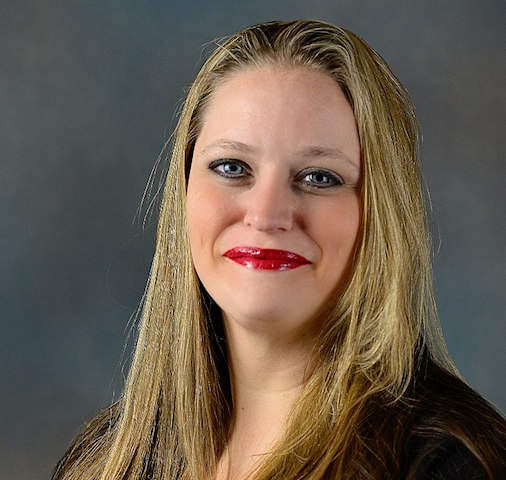 Samantha Brazie will present "Thriving in a Man's World" at the next Business Women of Fayette and Coweta evening meeting scheduled for Tuesday, June 28.
In her presentation, Brazie will provide insight on how she has worked her way up the ladder in a male-dominated industry throughout her professional career.
"Do you ever feel like the system works against you, like you're doomed when you work side by side with male counterparts? Or like you do all the work and he takes all the credit?" Heidi Leonard asked. "This presentation promises to share practical tips on how to be recognized for the work you are doing – and maybe help you to stop and smell the roses along the way."
"Samantha Brazie is a dynamic business professional. I've been so impressed by how she leads in the community and builds the business she serves with competence and excellence. I'm looking forward to hearing her share how she has succeeded in a man's world," said Ellie White-Stevens, BWFC Board Member and Creative Director at Dirt1x.
The June 28 meeting will also be a networking opportunity. Women who own, manage, or sell in business are especially encouraged to attend. The event will be at Maguire's Irish Pub in Senoia, with networking and dinner beginning at 5:30 p.m. and the full meeting at 7 p.m.
If this is your first visit, please RSVP to BWFC Secretary Jennifer Lunsford at jennifer.lunsford1011@gmail.com. Returning visitors and members may RSVP via the evite.
BWFC meets at Maguire's in Senoia on even months. The BWFC's mission is to give back for a better community.
Their next benefit will be Pathway Home in the evening Thursday, Sept. 22 at The Brick at Heritage Church in Fayetteville. This event, a networking event for adults, benefits Pathway Home who offers rehabilitation and restoration to women, and women with children, who need to start over in their lives. Tickets and sponsorships will be available soon at www.bwfcc.org.
Interested in the BWFC? Visit www.bwfcc.org or email BWFC Secretary Jennifer Lunsford at jennifer.lunsford1011@gmail.com to get on the update list for future meetings and events.