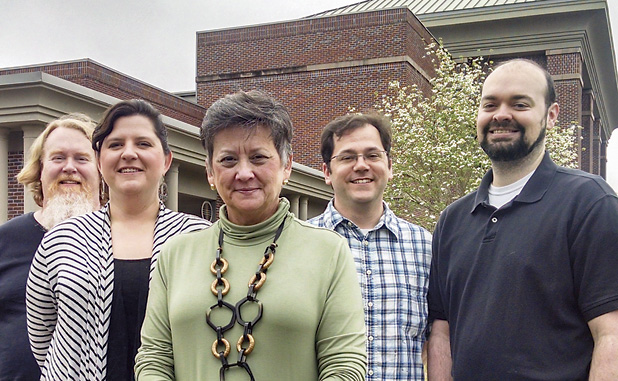 Cathe Nixon has been named director of the Coweta County Centre for Performing and Visual Arts. Nixon will continue the legacy of her late husband, Don, the centre's first director who recently passed away.
Nixon was named the new director by the Coweta County Board of Education. Currently the director of the school system's nutrition director and having served in that capacity since 2003, Nixon will assume her new role in July.
Cathe Nixon is the wife of the late Don Nixon, who was the centre's originating director and who held that position prior to the Centre's 2004 opening until his death earlier this year.
"Naming Cathe Nixon as the director for the Centre for Performing and Visual Arts is exciting for our school system," said Superintendent Dr. Steve Barker.
Barker recommended Nixon's appointment to the school board during a called meeting on April 1.
"Cathe Nixon is a leader who has established high standards of excellence, high standards of professionalism, and who has demonstrated exceptionally strong organizational capabilities in everything that she does," said Barker. "I have complete confidence in her abilities and I look forward to the future as Cathe works with the centre patrons, the centre's staff and our school community to highlight the fine arts in our community."
A native of Abingdon, Va., Nixon earned her Bachelor's degree in Home Economics from Carson Newman College in 1978 and her Master's degree in Child Development from the Southern Baptist Theological Seminary in 1980.
Nixon served as an associate pastor and minister of children for six years at Willow Meadows Baptist Church in Houston, Texas, before coming to Coweta County in 2003. She also served as a minister of education and children at Northminster Church from1988-1997 and at Parkview Baptist Church from 1983-88, both in Monroe, Louisiana.
Nixon will continue to serve as nutrition director until the end of the school year.
School system spokesman Dean Jackson said Nixon has worked with the centre since the development of the arts facility and its unique mission for the Coweta County School System and community, and will continue to work with staff and supporters of the centre while formally transitioning into the director's role in July.
"I have always embraced life as a team experience," said Nixon, after Friday's announcement. "I always approached life like that with Don, and I will continue that approach with centre staff. The centre has always been about excellence and wide community involvement. Those are my passions as well, and I will continue to embrace those standards."
Nixon said that those standards will also help the centre's staff and supporters continue its mission and transition the Center for Performing and Visual Arts into a new era.
"Don took the centre to amazing heights," she said. "And with the community and school board's support, we will take it to the next level. I eagerly accept that challenge."