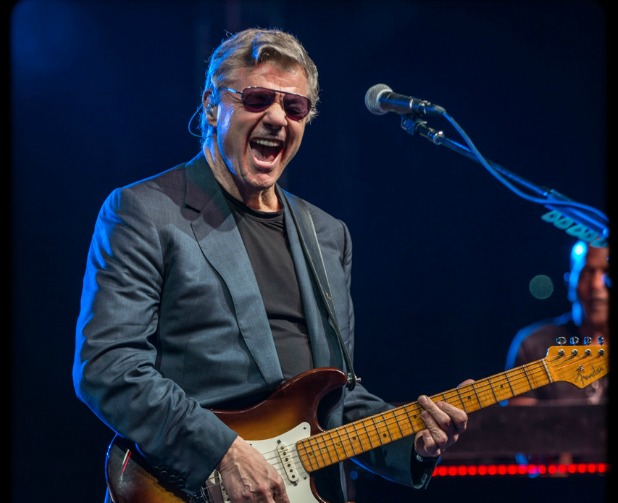 The Frederick Brown Jr. Amphitheater has announced the lineup for the 2016 Lexus of South Atlanta Summer Concert Series.
May 21: THE MONKEES GOOD TIMES 50TH ANNIVERSARY TOUR. One of the most iconic bands to emerge from the 1960s. Their music touched millions and their TV show won two Emmy Awards. This year they take their 50th Anniversary Tour to over 35 cities in North America.
June 4: ALAN PARSONS LIVE PROJECT. Alan's name alone brings to mind his unique and ground breaking work on DARK SIDE OF THE MOON. This now-historic musical work has etched his name into the minds of all of Rock music's fans and will for decades and decades to come. It is often said that Dark Side of the Moon will be heard and loved by music fans for the next thousand years. This underscores Alan's contribution to the arts and his profile as one of the most historically significant Artists of a generation.
July 15: STEVE MILLER BAND. Steve Miller was a mainstay of the San Francisco music scene that upended American culture in the late '60s. With albums like Children of the Future,
Sailor and Brave New World, Miller perfected a psychedelic blues sound that drew on the deepest sources of American roots music and simultaneously articulated a compelling vision of what music-and society-could be in the years to come. Then, in the '70s, Miller crafted a brand of rock 'n' roll music that was polished, exciting and irresistible, and that has dominated radio through today. Hit followed hit in an endless flow: "The Joker," "Livin' in the USA," "Take the Money and Run," "Rock'n Me," "Fly Like an Eagle," "Jet Airliner," "Jungle Love," and "Abracadabra" among them.
Aug. 13: UB40. When vocalist Astro and keyboard player Mickey Virtue rejoined forces with Ali Campbell, the spirit of their old band UB40 was never going to be far from the surface. All three were founding members of the iconic Birmingham reggae troupe who topped the UK singles chart on three occasions and sold 70 million records as they took their smooth yet rootsy musical blend to all corners of the globe. Having reiterated their credentials as consummate live performers with triumphant gigs this year in places as far flung as Nigeria, South Africa and Papua New Guinea, Ali, Mickey and Astro are now turning their attention to the studio and a new album, Silhouette, that is an inspired mix of freshly-minted new songs and sparkling, reggaefied cover versions of classics by The Beatles, Bob Dylan, The Chi-Lites and others.
Aug. 29: KELLIE PICKLER. Kellie Pickler grew up immersed in country music in the small town of Albemarle, North Carolina with the words of Tammy Wynette, Patsy Cline, Loretta Lynn, and Dolly Parton shaping her musical footing. At the age of 19, she gained fame as a contestant on the fifth season of "American Idol." In 2006, she signed with 19 Recordings/BNA Records and released her debut album, Small Town Girl, which produced three chart hit singles: "Red High Heels," "I Wonder," and "Things That Never Cross a Man's Mind." She followed that in 2008 with her self-titled sophomore record, featuring country radio hits "Don't You Know You're Beautiful," "Best Days of Your Life" (co-written with Taylor Swift and her first Top 10), and "Didn't You Know How Much I Loved You."
One more August show is yet to be announced.
Series ticket renewals for existing series ticket holders will take place through Feb. 29. New series tickets will go on sale March 4, and individual concert tickets may be purchased beginning March 11 at the Box Office or at www.Ticketalternative.com. Series tickets for all six shows remain the same low price of $247.50 for reserved seating. Patrons will receive a 40-percent savings by purchasing the entire series.
In addition to the six-concert series, The Fred will offer four spotlight shows for the 2016 season:
DEPARTURE JOURNEY TRIBUTE (June 10).
"REMEMBER WHEN ROCK WAS YOUNG" ELTON JOHN TRIBUTE WITH THE ATLANTA POPS SYMPHONY ORCHESTRA (June 18).
YACHT ROCK REVUE (July 3).
THE PURPLE XPERIENCE PRINCE TRIBUTE (July 22).
In addition to these, The Fred will offer two other concerts in the summer lineup. The first is Lisa Kelly's Celtic Concert featuring The Lisa Kelly Voice Academy and The Kelly Porter Dance Academy. This show is scheduled for May 7.
Lee Greenwood will perform Sept. 11 at The Fred in a special 9/11 Tribute show. Tickets for any individual show can be purchased beginning March 11.
For further information, visit www.amphitheater.org or call 770-631-0630. For sponsorship information, contact Nancy Price at 678-364-6945 or nprice@amphitheater.org.