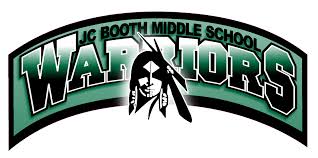 Reports of headaches by Booth Middle School students in Peachtree City on Monday led to the discovery by school system maintenance staff that carbon monoxide was entering the school through the HVAC system. The computerized system was adjusted Monday with subsequent checks by the school system and Peachtree City Fire Department resulting in 0 parts per million (ppm) for carbon monoxide detected.
School system spokesperson Melinda Berry-Dreisbach said 18 students reported headaches on Monday. She said Booth Principal Steve Greene was alerted to students reporting headaches to the school nurse and notified school system maintenance staff who responded quickly to remedy the situation.
School system Facilities Director Mike Satterfield said maintenance staff on Monday received a call from the school regarding students reporting headaches. Maintenance staff arrived at the school and measured the carbon monoxide level, finding those levels in the boiler room and air handling room at 28 ppm, said Satterfield, adding that current standards say that 9 ppm is acceptable. The initial check of classrooms showed levels ranging from 3-18 ppm, Satterfield said.
Satterfield said the computerized HVAC system went out of heating mode on Monday due to warmer temperatures. The system subsequently began to pull in outside air. The large unit also pulled in the exhaust from the boiler located in an adjacent room with the result that the air-handling unit sent the air containing carbon monoxide through the school, Satterfield said.
Satterfield said maintenance staff tuned the computerized HVAC unit to pull in 90 percent of outside air rather than pulling in 100 percent. The system turned over the air in 15-30 minutes and brought the readings to 0 ppm throughout the school, said Satterfield.
"This has not happened before at Booth and should not happen again," Satterfield said.
Peachtree City Fire Department spokesman Ron Mundy said fire department personnel arrived at Booth on Tuesday morning at 9:15 a.m. following a request by Fayette County School System maintenance staff.
Once on the scene, fire department staff initially compared the department's monitoring equipment to that used by the school system, Mundy said.
A walk-through of the school at that time to check for carbon monoxide revealed 0 ppm, Mundy said.
Mundy said the fire marshal made another check of the school during the mid-afternoon, conducted another walk-through and, again, found no presence of carbon monoxide in the building.
The fire department will return to the school if requested by the school system, Mundy said.
Greene in a Tuesday email to parents addressed the issue from Monday and corrected a statement he had made in an initial email.
"In regards to what happened yesterday, as I stated in my email last night, we did have an apparent issue with the HVAC system, and the (school system maintenance staff) came to check on it. In my haste to let you all know that we acknowledged a problem, I erroneously stated in my email that 'everything appeared normal' when the technician arrived," said Greene. "Actually, it was not until after the system was exhausted properly that the readings returned to normal.
"After speaking directly with the Director of Maintenance and the HVAC technician this morning, I have an explanation of what occurred. When they arrived, they did detect some levels of carbon monoxide. We had an issue with our boiler at the school. Some carbon monoxide was accidentally drawn from the boiler into the air-handling unit and dispersed into the building. As soon as the technician arrived and exhausted the system, everything returned to normal."
Greene in a Wednesday email to parents said addressed the issue of installing a carbon monoxide monitor.
"We do not currently have a carbon monoxide monitor. This was a topic of conversation when speaking with the central office staff, as well as the Fire Marshal. These detectors are not currently required by state law; however, it is something that we are looking into. (Superintendent Jody) Barrow has assured me the system will take any corrective action necessary to insure the safety of our students and staff. There were multiple mechanical reasons the the problem occurred and those problems have been corrected. According to our maintenance staff, this issue has never occurred at any school in the school district, and with the corrective action taken, we should never have the issue occur again," said Greene.
Headaches are one of a number of symptoms of carbon monoxide poisoning. Other symptoms include shortness of breath, nausea, dizziness and light-headedness.
According to the Centers for Disease Control, it has been stated that a 1-hour exposure to 1,000 to 1,200 ppm would cause unpleasant but no dangerous symptoms, but that 1,500 to 2,000 ppm might be a dangerous concentration after one hour.
Existing short-term exposure guidelines show a 10-minute exposure to 1,500 ppm, a 30-minute exposure at 800 ppm, a 60-minute exposure at 400 ppm and a 24-hour exposure at 50 ppm.
According to the National Fire Protection Association, 50 ppm carries no adverse effects with eight hours of exposure, 200 ppm can result in mild headaches after 2-3 hours of exposure, 400 ppm can result in headache and nausea after 1-2 hours of exposure and 800 ppm can result in headache, nausea and dizziness after 45 minutes and collapse and unconsciousness after one hour of exposure.