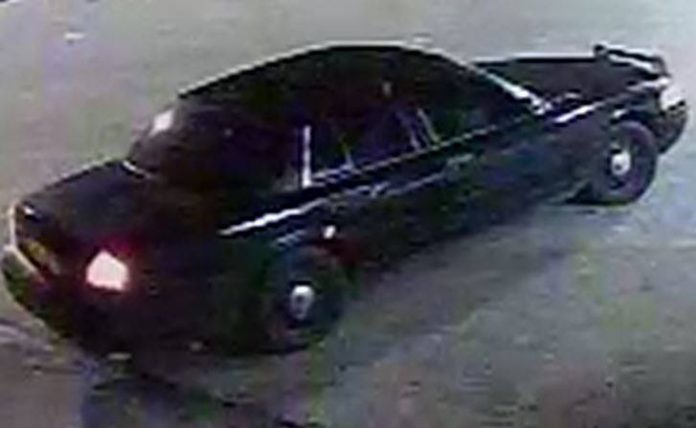 The Coweta County Sheriff's Office is asking citizens to be on the look-out for a black Crown Victoria used in the Nov. 21 armed robbery of a convenience store on Ga. Highway 16.
Investigator Lee McGuffey said the armed robbery occurred at approximately 6:15 p.m. on Nov. 21 at the Raymond Express store on Hwy. 16 East.
McGuffey said a black male possibly 5'10 to 6'0" in height and weighing 220-240 pounds entered the store then robbed the clerk at gunpoint using a black semi-automatic handgun.
"Only U.S. currency was taken in bills of all denominations," said McGuffey.
The robber wore dark blue uniform-type pants like those provided by a uniform service, McGuffey said, adding that the man was wearing a light blue shirt and a black hoodie with a black cloth of covering most of his face.
McGuffey said the armed robber was driving a black Crown Victoria ex-police type car with a spot light, push bumper, dark tinted windows, black steel wheels with small chrome hub caps.
Anyone with information pertaining to this crime is asked to contact Investigator Lee McGuffey at 770-253-1502.