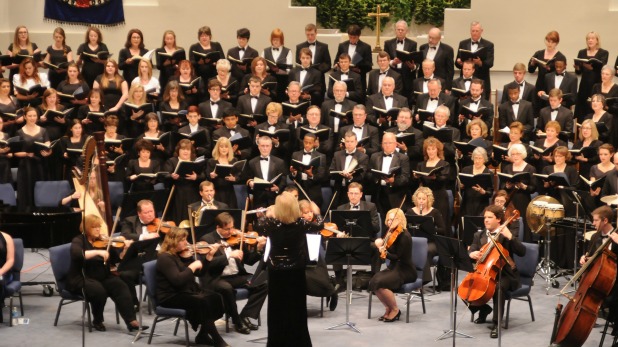 Many patrons consider the annual "Christmas with the Southern Crescent Chorale" concert to be the official beginning of the holiday season. This year's concert will again be a fantastic way to begin your celebrations.
Sponsored by Fayetteville Edward Jones Financial Advisor Bruce Dickerson, the concert is scheduled for Sunday, Dec. 6, at 3 p.m. at First Presbyterian Church, 206 Willow Bend Road in Peachtree City.
Special guests will be the talented Starr's Mill High School Chanticleer. Among their many accomplishments, Chanticleer has performed at St. John the Divine Cathedral in New York City and the National Cathedral in Washington, D.C.
The concert features holiday favorites such as "Masters in This Hall," "Joy to the World," and "Hark the Herald Angels Sing." Holst's stunning work "Christmas Day" will be a highlight of the concert. The chorale will be accompanied by a full professional orchestra.
Tickets are $20 for adults, $15 for students and seniors (60 and over), and $25 at the door. Purchase tickets from any Chorale member, at the Fayetteville Library, at www.southerncrescentchorale.org or at the door.