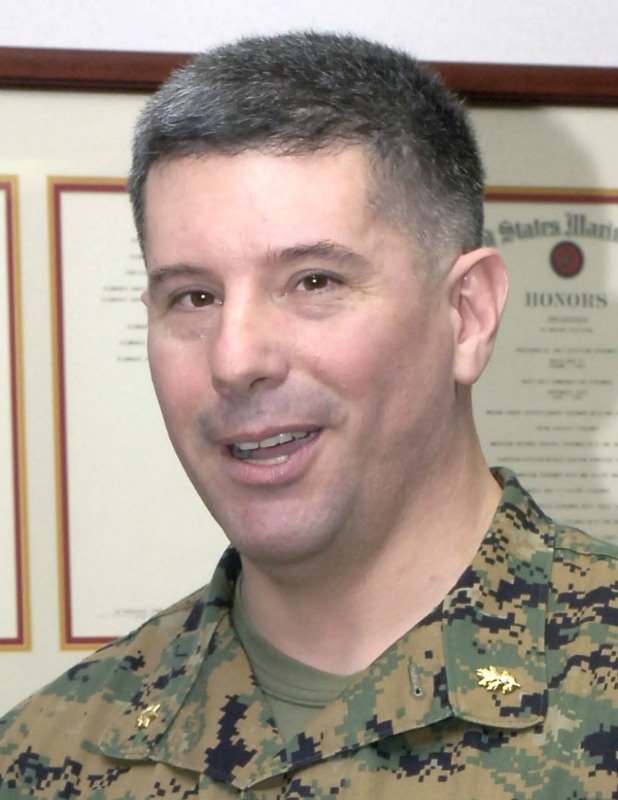 The Sgt. Clyde Thomason Medal of Honor Detachment #1325 of the Marine Corps League is hosting its annual United States Marine Corps Birthday Ball Friday, Nov. 6, in celebration of the Corps' 240th Birthday.
The guest speaker will be best-selling author and hero physician Dr. Richard Jadick, who was an officer with the Marine Corps for six years prior to attending medical school. In the spring of 2004, at age 38, Jadick, now a doctor with the United States navy, volunteered to go to Iraq with the Marines. He deployed five days after the birth of his daughter.
What awaited was Iraq and the hell that was the Battle for Fallujah. Dr. Jadick was awarded the Bronze Star with Combat V for Valor for action as the battalion surgeon for 1st Battalion, 8th Marines. Dr. Jadick is author of the bestselling book, "On Call in Hell—A Doctor's Iraq War Story."
The Marine Corps Birthday celebration will be at Peachtree City's Flat Creek Country Club. Cocktails and hor d'oeuvres will be offered between 6-7 p.m. The ceremony and dinner will begin at 7:05 p.m. Tickets are $50 per person and include a choice of entrees, two sides, and dessert.
This year the Detachment, which boasts some 90 members, has donated $10,000 to several charities, including: The Marine Corps Foundation, Healing 4 Heroes, The Semper Fi Fund, The Fisher House, Toys for Tots, and the Shepherd Center Share Initiative. The Detachment is also involved assisting homeless veterans and working with the veterans Administration.
Although Marines are welcome, one does not have to be a Marine or Marine veteran to attend the celebration. For ticket information, call 678-827-1235 or email bdayball@MCL1325.net. For Detachment information, log onto www.MCL1325.net.