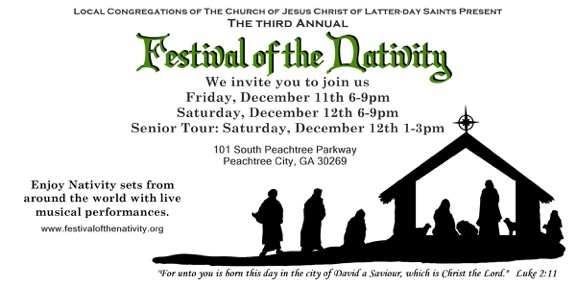 Local congregations of the Church of Jesus Christ of Latter-Day Saints will present the third annual Festival of the Nativity Dec. 11-12 at 101 South Peachtree Parkway in Peachtree City.
The event is scheduled for 6-9 p.m. Friday and Saturday, with a senior tour 1-3 p.m. Saturday.
Enjoy nativity sets from around the world with live musical performances.
For more information, visit www.festivalofthenativity.org.