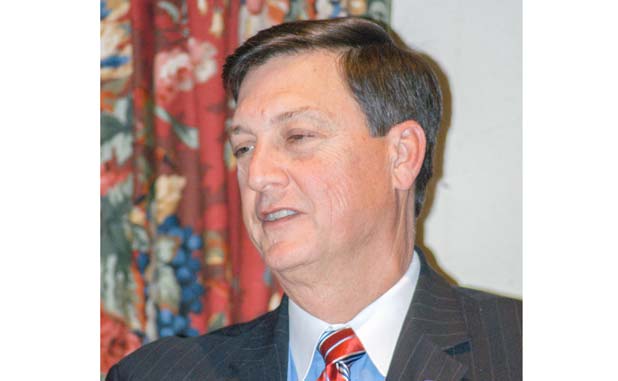 Thursday's announcement by House Majority Leader Kevin McCarthy that he was dropping out of the race to succeed retiring Speaker John Boehner sent shock waves through Washington, and the impact could soon be felt in a big way in Fayette and Coweta counties.
Late Thursday evening, Rep. Lynn Westmoreland's communications director Leigh Claffey confirmed that he has interest in seeking the position.
"He will be speaking with his family and spending time in prayer before he makes a final decision," Claffey said via email.
Westmoreland has served as Coweta and most of Fayette's House representative since 2004. Prior to serving in Washington, Westmoreland served in the Georgia State House and held numerous leadership positions. He lived more than 25 years in Fayette, before moving to his current residence in Coweta County.
"We've been getting a lot of good comments and feedback. It's very encouraging," he said. "We put out name out there. People know we are interested in it. So we'll see what happens," he said in an article in The Daily Caller yesterday.
Roll Call reported Westmoreland is about 50 percent on whether he'll run or not.
On a scale of 1 to 10, with 10 being "gung ho" running for speaker, Westmoreland put himself right in the middle.
"Since I haven't talked to my wife and kids yet, I'd better be about a five. I have confidence this conference will find somebody that everybody would be willing to give a try," Westmoreland said.