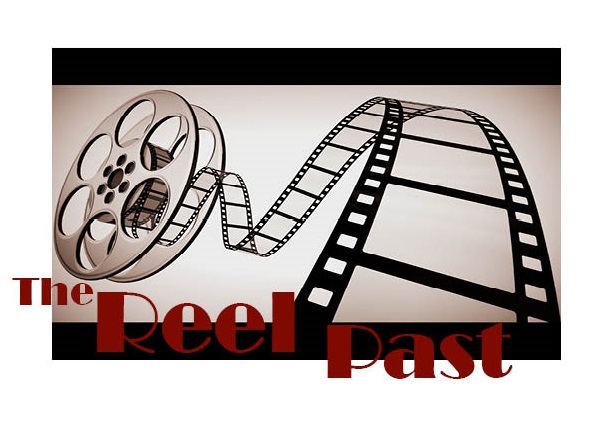 "Fried Green Money: Film & TV in Georgia" is the concluding program for the Georgia Humanities Council-funded series, "The Reel Past," sponsored by the Newnan-Coweta Historical Society.
NCHS concludes its Reel Past series on Coweta's connection with Hollywood with a talk Tuesday, Oct. 20, at 6 p.m. by Craig Dominey, Camera Ready program manager/senior film location specialist with the Georgia Film, Music and Digital Entertainment Office. Also speaking will be Lynn Horton of the Senoia Area Historical Society. The event is free and open to the public.
The event, which will feature light hors d'oeuvres with a "Fried Green Tomatoes" menu theme, will be held at the Depot History Center at 60 East Broad Street in downtown Newnan. It is a joint effort with Senoia Area Historical Society and is made possible with a grant from Georgia Humanities.
"We've had a long relationship with Hollywood films and television here in Coweta County, but I know one of the first big productions to make its way to Senoia that everyone remembers was 'Fried Green Tomatoes,' so we wanted to feature that film with our menu and title," said Jeff Bishop, Newnan-Coweta Historical Society executive director.
A new exhibit featuring costumes from the new Michael Keaton film "The Founder" will also be on display at the Depot that evening. The film, about McDonald's restaurant founder Ray Kroc, was made partially in the parking lot between the Depot and Thriftown, with a full-scale reproduction of the original McDonald's in San Bernardino, Calif.
Dominey is the creator and manager of the State of Georgia's Camera Ready Program, a groundbreaking initiative enabling county representatives to promote their unique shooting locations and other production assets directly to film and television producers. Dominey oversees a network of 159 Georgia counties, manages the state's location photo database, and trains Camera Ready county liaisons on how to work with the entertainment industry.
He also serves as the senior film location specialist for the Georgia Film, Music and Digital Entertainment Office. For more than 14 years, his primary job has been to promote the state to production companies as a shooting location for feature films, television shows and other media productions. He scouts and photographs a wide variety of shooting locations throughout Georgia based on the scene requirements of a particular screenplay.
He is the founder and producer of TheMoonlitRoad.com, a Southern storytelling website, podcast and radio show recently broadcast on SiriusXM Satellite Radio.
Dominey graduated from Wake Forest University with a degree in speech communication – radio/TV/film. He has served on the board of directors of Atlanta Film Festival 365, a media arts center devoted to independent film, and worked as a scriptwriter for numerous commercials and corporate videos. He has also served as a contributing writer for regional websites, magazines and newspapers.
A resident of the Fayette/Coweta County area since 1982, Lynn Horton taught English, creative writing, and the first video production class at McIntosh High School. Many of Horton's students followed their passion and went on to become filmmakers. Horton followed different path after retiring from Starr's Mill in 2003 and worked as a free-lance editor. Horton says that she and her husband moved to Senoia two years ago looking for a "quieter, more serene lifestyle," and they immediately joined the Senoia Area Historical Society.
"We haven't caught their breath since," said Horton, who writes a weekly opinion column for The Fayette News and Today in Peachtree City, sharing her observations about her new home, her family, travel adventures, and about life in a "Hollywood backlot."
In other Reel Past series programs this fall, NCHS held a reading from the new play recounting the John Wallace trial, explored the world of psychic Mayhayley Lancaster, and recalled the talent of Hetty Jane Dunaway from Chatauqua circuit days with a live reading of one of her original plays at Dunaway Gardens in north Coweta. The McRitchie-Hollis Museum continues its special celebration of Hollywood's Golden Era with an exhibition of hand-drawn and painted 1930s and '40s movie posters from Atlanta's Loew's Grand Theater – from the collection of the late Herb Bridges.
Now NCHS and SAHS turns its attention to Coweta County as a location for movie and television productions – especially Senoia with the nearby Raleigh Studios and its status as location for TV hit "The Walking Dead." Movies have been filmed across Coweta in the last three decades, making this a center for "Hollywood South."