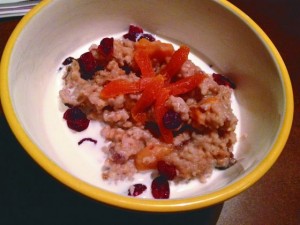 Nancy Jaworski, owner of My Chef Nancy, will present a healthy cooking demonstration Wednesday, Oct. 7, at 11:30 a.m. at the Piedmont Fayette Hospital Fitness Center.
She will highlight the importance of fiber and share the recipe for Overnight Apple Oatmeal.
The demonstration is free for fitness center members and $5 for all others.