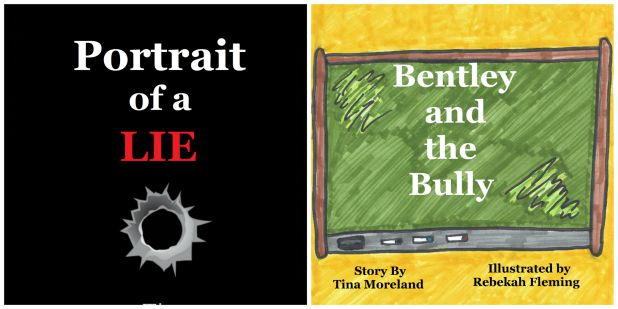 Fayetteville resident Tina Moreland currently has two books out, one a novel and the other a children's book.
The novel, "Portrait of a Lie," is about a woman that meets the man of her dreams but finds out that he is not all that he seems to be. The story contains some violence.
Here is a synopsis: "Lori Baker is all alone in the world after the loss of her parents – until one night the man of her dreams walks into her life and things will never be the same. She can't believe how lucky she is to have him. Lori is unaware of his secret life. Along the way, he destroys the lives of many. She will soon put the pieces together, but will it be too late for her to escape his secret dark side?"
The children's book, "Bentley and the Bully," is about a young boy named Bentley who starts at a new school and befriends another boy in his class who has autism. The autistic boy is being bullied by another boy in their class, and Bentley steps up to help out his friend.