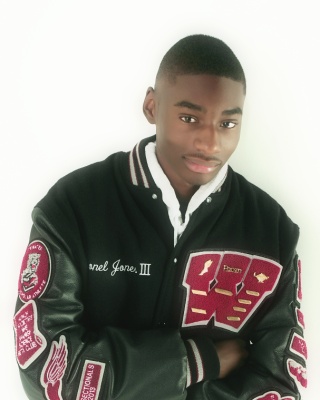 Lionel A. Jones III, a 2015 graduate of Whitewater High School with a 4.3 GPA, is on his way to attend Georgia Tech where he will major in electrical/computer engineering with a full Zell Miller Scholarship.
He leaves high school with a long list of honors in many areas in and out of the classroom.
An Eagle Scout of Troop 172 and an Ambassador for Whitewater, he was a 2015 National Achievement Scholarship recipient and Melissa Segars Scholarship Award winner who also received the College AP Scholar Award, Georgia Certificate of Merit, and Scholar Athlete Award.
He was a member of the National Honor Society, National Beta Club, Spanish National Honor Society, Spanish and Science National Society, and Academic Team.
On the track team at Whitewater he ran the 400-meter dash and set the school record in the 800-meter run. He ran the anchor leg on the 4×400-meter relay team that won a state championship and set a state record. This summer with the Southside Pioneers, he won medals in every meet and finished with a gold and silver in the AAU Club Championships in Orlando. He and his 1,600 sprint medley teammates earned All-American status.
He marched for four years in the Whitewater marching band and was the Most Outstanding Percussionist Award recipient for the past two years.