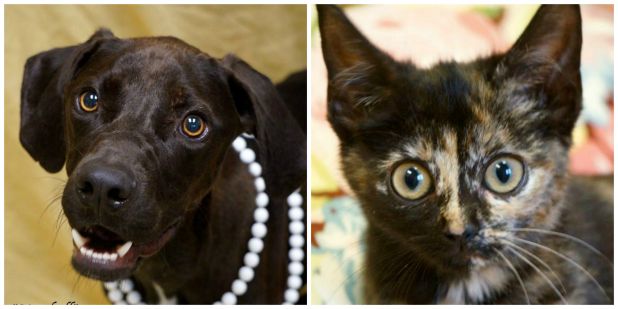 Meatball is a male lab mix who has lived at Animal Control half of his life. He is eager to share his love and sweetness – and his floppy ears. ID # is A029705. Kennel #Tx-14. This pet is eligible for one 20 percent discount training session with Bark Busters Atlanta South, if adopted in service area.
Hazel is a female torti and a cuddlebug looking for a loving lap. This kitten is only two months old and ready to find a home to share fun moments and memories. ID # is A030548. Kennel #C7.
Current approximate numbers of adoptable homeless pets at Coweta County Animal Control: 137 dogs and puppies; 135 cats and kittens.