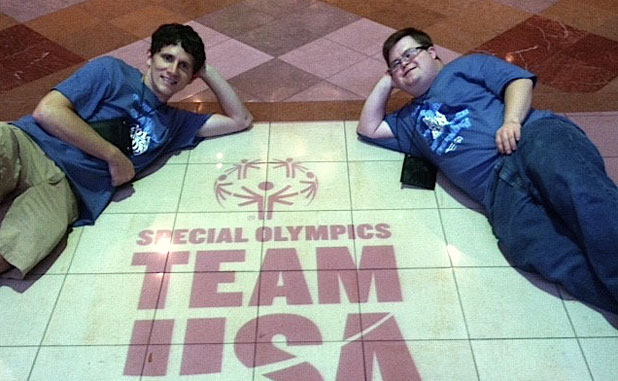 Fayette County Special Olympics athlete Michael Crofton is representing the USA this week at the Special Olympics World Games in Los Angeles.
He is a member of the Special Olympics USA sailing team, representing the United States along with 299 other athletes, 44 Unified Partners, 96 coaches, and 41 management team members.
His unified partner (a teammate without intellectual disabilities) is John Kirkland of Macon.
This is their first time to Los Angeles and the first time they will be sailing a boat with single hull instead of the catamarans they are used to sailing.
The pair shares an easygoing attitude that works well with the unpredictability of sailing. Crofton is to be manning the jib sail as Kirkland steers and helms the main sail.
The assistant sailing coach to the USA Team is local Fayette County Special Olympics
Coordinator Debbie Parrish.
Crofton has been involved with Special Olympics Fayette County since he was three years old and started competing in sailing five years ago. He considers sailing his favorite sport. Kirkland started sailing with Special Olympics two years ago.
Other hobbies of Crofton's are walking, jogging, video games, traveling and going out with friends. Special Olympics has changed his life by helping him make new friends, learn new skills and being able to succeed at new challenges. In the future he wants to become a volunteer coach for younger Special Olympics athletes.
Nearly five million Special Olympics athletes train and compete in 170 nations across the globe. Nearly 7,000 athletes from 170 nations will compete in 25 Olympic-type sports at the 2015 World Games in front of more than 500,000 family, friends, volunteers and spectators.