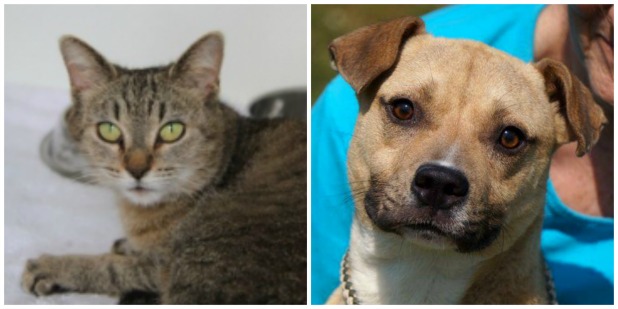 Where were you last December? How about October?
For many dogs and cats, the answer to that question is, "Coweta County Animal Control." Sadly, time is running out for many of the animals housed there. The Newnan-Coweta Humane Society works with Coweta County Animal Control, working tirelessly to place puppies and dogs, cats and kittens into loving homes.
Even so, the numbers of abandoned, unwanted, and unclaimed animals in Coweta County has spiked, creating a dire overcrowding situation at Animal Control. As a result, there is now a euthanasia list. Long-timers and others end up on this list. The harsh truth is that, unless adopted or otherwise rescued, these animals will die.
There are approximately 300+ animals currently at Coweta County Animal Control. Located at 91 Selt Road (off of Hospital Road) in Newnan, the facility took in an astounding 50 dogs and 80 cats in about one month's time. The Newnan-Coweta Humane Society is now issuing a desperate plea to the community for help.
"Urgent and available dogs and cats can be seen in person at Animal Control or on our web site [www.NCHSRescue.org]," said Linda Earhart, President of Newnan-Coweta Humane Society. All adoptable cats and dogs at CCAC can be seen online at www.PetHarbor.com.

Typically, adoption fees for dogs and puppies are $55 to $120. Adoption fees for cats and kittens are $45 to $70. However, the Newnan-Coweta Humane Society will help temporarily fund these fees, reducing the cost of adoption to just $25 specifically and only for the most desperate animals.
"NCHS will partially fund adoption fees help save the most urgent pets on the list," Earhart said. "Potential adopters of these urgent cats and dogs will pay only $25 but they must contact the Newnan-Coweta Humane Society first to take advantage of the reduced adoption fee."
Adopted animals are fully vetted. The fee includes spay/neuter, vet exam, vaccines, microchip, and heartworm check for dogs and deworming. Adoption fees may be paid by cash, credit card, or debit card. Checks are not accepted. Renters who are seriously considering adopting should bring a letter from their landlord stating they are allowed to have pets.
NCHS stresses that CCAC is not to blame for the current circumstances. In fact, Coweta County Animal Control seeks to give every animal a chance to be adopted. Euthanasia is something no one wants. Rather, it is a tragic result of people abandoning their animals or not spaying/neutering them. It's heartbreaking all the way around.
To adopt, please visit Coweta County Animal Control, Monday through Saturday from 10 a.m. until 4:30 p.m. Call 770-254-3735 for more information. To view all animals housed at CCAC, visit www.PetHarbor.com.
Newnan-Coweta Humane Society is a 501(c)3 all-volunteer, non-profit organization, dedicated to reducing the number of pets euthanized at Coweta County Animal Control (Newnan, GA) through rescue, spay/neuter, foster programs and community awareness.