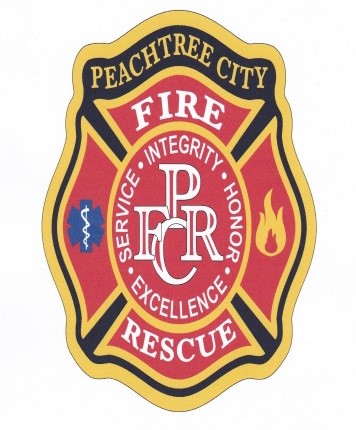 Peachtree City Fire Rescue is planning to conduct voluntary safety surveys Saturday, June 27, in Twiggs Corner.
The Residential Safety Program, or RSP, is a voluntary solution to help homeowners prevent fires. The RSP is designed to reduce the number and severity of fires in Peachtree City.
Peachtree City Fire Rescue is offering the following:
· Free in home fire safety assessments.
· Free smoke alarm upgrades and installations.
· One-on-one fire safety consultations specific to the residence.
· A connection with our partners to assist with fire safety issues.
The RSP is starting with focus to help multi-family neighborhoods in Peachtree City that have historically had the highest number of fires. To qualify for the program, residents must meet the following requirements:
· Reside within the city limits of Peachtree City.
· Be a homeowner or tenant residing within the dwelling.
· Have the occupant present and allow access to the home to conduct the survey.
For more information on this program and other fire safety information, contact assistant fire marshal Jeff Felmet at 770-631-2091 or Jfelmet@Peachtree-city.org.