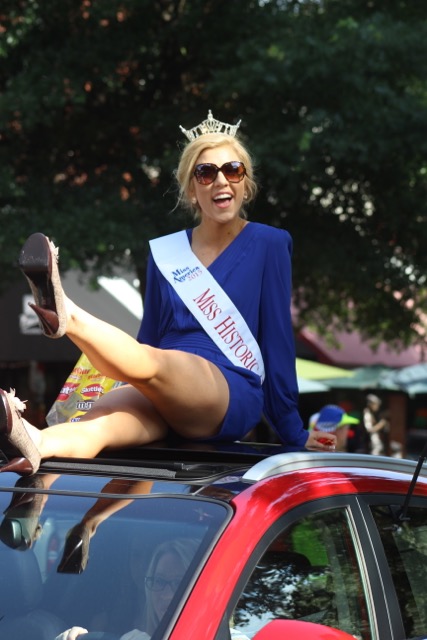 Lindsay Quandt enjoys the recent Miss Georgia "Show Us Your Shoes" parade in Columbus. Her shoes were designed by Shushura Smith of Newnan.
The daughter of Greg and Teresa Quandt of Peachtree City is a 2015 cum laude graduate of the University of Georgia with degrees in international marketing and German.
She is also a 2011 Honors graduate of Starr's Mill High School and currently holds the title of Miss Historic Southern Plains.
The Miss Georgia preliminary competition was scheduled to begin the evening of June 17 and the pageant itself is set for Saturday, June 20, at the RiverCenter in Columbus.