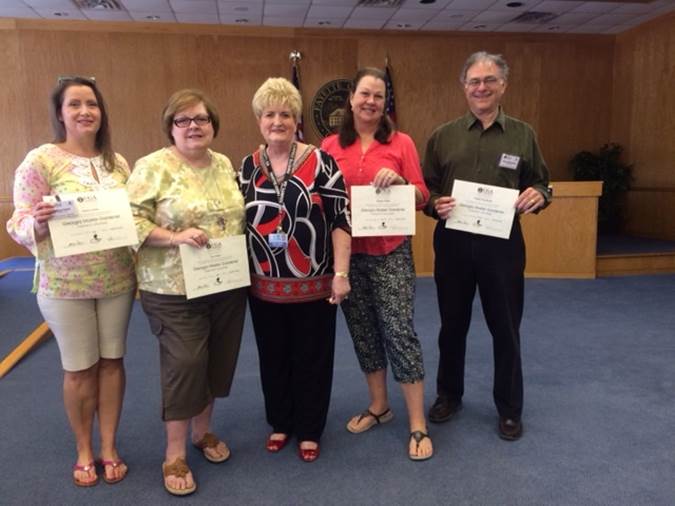 The Fayette County Extension Office has added four next master gardener extension volunteers to its group.
Reaching this level involves an extensive training course, using a 684-page handbook, passing a final exam, followed by 50 hours of volunteer service thru the Extension Office.
Seen here, from left, are Melissa Fielder, Nan Woods, Sandy Edwards, Virginia Taylor and Michael Marchisello.