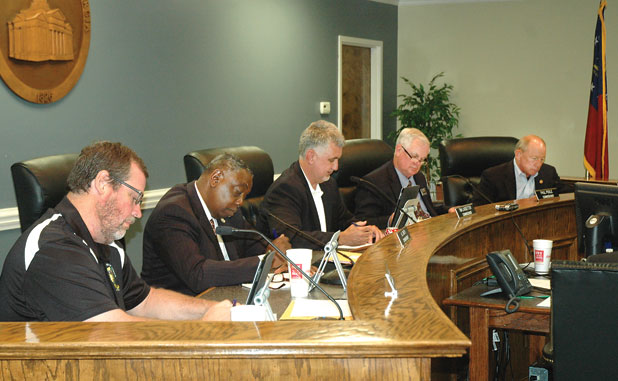 A request by the Newnan-Coweta Historical Society to place transportation-oriented artwork on the grounds of the historic courthouse in downtown Newnan for up to six months was approved May 5 by the Coweta County Commission.
The request was approved pending legal review.
County Administrator Michael Fouts said staff received the request for the project entitled "Trains, Horses and Pickup Trucks: All Roads Lead to Newnan." Fouts said the 2015 theme will focus on transportation and will highlight three modes of transit that have had an impact on Coweta County's history.
Fouts said the project is a fundraiser for the planned children's museum, adding that and the first event, "A Horsey Affair" in 2012, attracted a lot of attention and brought many visitors to downtown Newnan to view the exhibits.
Several of the entries remain on display in the downtown area or at other locations around Newnan and Coweta County.
Fouts said plans call for the art pieces will be displayed downtown for a period of three to six months with sponsors able to then display the piece at home or at a business when the event ends.
"The largest piece is a caboose and will be large enough to allow children to climb aboard to have their photo taken," county staff said. "The historical society is requesting approval to place the caboose on the northern or southern quadrant lawn of the historic courthouse."
The caboose, which was purchased by Newnan Utilities, will be moved to Carl Miller Park after the display period at the courthouse has ended, staff said.
Fouts said the Newnan City Council previously approved the request, adding that the historical society will provide any repairs to the area where the caboose will be displayed after the event has ended.