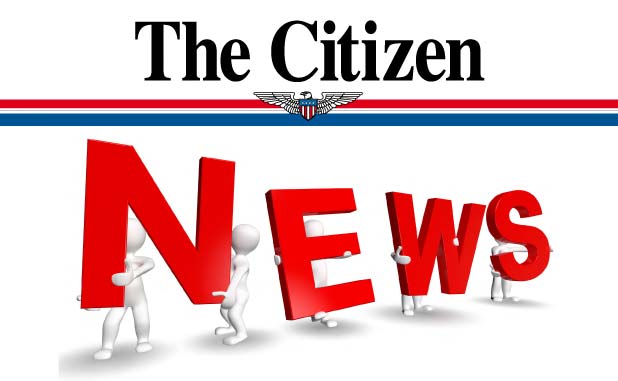 Clayton State University's annual Spring Commencement ceremonies will be held in the University's Athletics Center on Saturday, May 9, at 9 a.m. and noon.
J. Michael Burnett, CEO of Piedmont Fayette Hospital, will be the speaker at the 9 a.m. ceremony. Former WSB-TV anchor Monica Pearson will be the speaker at the noon ceremony, which will also feature the presentation of an honorary doctoral degree to Ann Cramer, senior consultant with Coxe Curry & Associates and long-time IBM executive.
Approximately 270 graduates from the Colleges of Business, Health and Information and Mathematical Sciences will participate in the 9 a.m. ceremony. A total of 250 graduates from the College of Arts & Sciences are expected to take part in the noon ceremony.
Burnett joined Piedmont Atlanta Hospital as an administrative resident in 1996 and worked as operations director of the Fuqua Heart Center of Atlanta at Piedmont Atlanta Hospital from December 1996-98. Subsequently, he joined the Emory Clinic as senior financial analyst but returned to Piedmont as director of management support in 1999. In 2001, he assumed the role of vice president of clinical services at Piedmont Fayette Hospital and in 2008 was named as Piedmont Fayette's chief operating officer. He subsequently held the position of Chief Administrative Officer and in 2014 was named as Piedmont Fayette's Chief Executive Officer.
During his tenure with Piedmont Fayette Hospital he has been instrumental in the growth of the hospital adding interventional and therapeutic cardiac catheterization services, obstetrics, a cancer center and numerous facility expansions. As a member of the American College of Healthcare Executives, he received the Early Career Healthcare Executive Regent's Award in 2004. The Immediate Past Chairman for the Fayette County Chamber of Commerce, Burnett and his wife Amy live in Fayetteville with their three children Michael, Grace, and Henry.
Pearson is a renowned Atlanta television journalist who joined WSB-TV in 1975 as Atlanta's first woman and first minority to anchor the daily 6 p.m. news. She also has anchored the 4 p.m., 5 p.m., and 11 p.m. news during her career. After 37 years as a news anchor with WSB-TV, Pearson retired in 2012. She now hosts a weekly radio show on KISS 104.1 FM, writes a column, "Monica Matters" for Southern Seasons Magazine, continues her Closeups interviews on www.wsbtv.com/monica. She has received numerous accolades and honors for her distinguished bodies of work, including 33 local and regional Emmys.
Pearson is a member of numerous civic, community and professional organizations, including the NAACP (Life Member), The National and The Atlanta Associations of Black Journalists, The Atlanta Press Club, and the Screen Actors Guild, to name a few. A resident of Henry Count, Pearson is married to John E. Pearson Sr., the mother of Claire Patrice, and step-mother of John E. Pearson, II.
Cramer provides strategic consultation to nonprofit clients of Coxe Curry & Associates to strengthen their capacity in the areas of board development, volunteer engagement, corporate relations, and fundraising. She retired from the IBM Corporation with the title of director for Corporate Citizenship and Corporate Affairs for the Americas.
Her pioneering work in the area of corporate citizenship and the dedication to her personal interest in children, youth, and education has earned her many accolades. To highlight just a few, more recent, awards: in 2011 she was honored with the Georgia Center for Non-Profits Revolution Legendary Philanthropist Award; in 2012, she received the U.S. Chamber's first "Lifetime Achievement Award" for Corporate Citizenship; in 2013 she received the prestigious Dan Sweat Award from Central Atlanta Progress (CAP), as well as the United Way Women's Leadership Award; in 2014, she was honored with the inaugural ARC Harry West Visionary Leadership Award and the BIG Voice for Children award from Voices for Georgia's Children.
Cramer has been tireless in her support of children, youth and education. She has chaired the Workforce Development Task Force for the Governor's Commission for a New Georgia; the Governor's Child Protective Services Task Force; the Governor's Commission on Children and Youth and co-chaired the Governor's Welfare Reform Task Force, the Governor's Policy Council for Children and Families and the Grady Foundation, the Governor's Action Council for Safe Kids and led a team developing Voices for Georgia's Children.
Cramer and her husband, Jeff, live in Inman Park and are active at St. Luke's Episcopal Church, where Ann has served as Senior Warden of the Vestry. They are the proud parents of two adult children, Megan and Wil, and his wife Lauren.