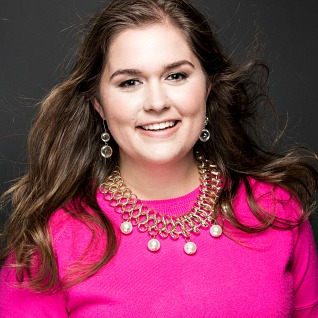 Peachtree City native Valerie King is vying for the title of 2015 Emerging Designer during the fifth annual Birmingham Fashion Week in May.
King, a junior majoring in journalism and apparel and textile design at the University of Alabama, is one of 16 semi-finalists selected to showcase her looks on the runway during this year's competition.
"(Participating in Birmingham Fashion Week) means the absolute world to me," said the 21-year-old King. "It is a chance to let the public see and experience your vision and passion and this is exciting and humbling."
In order to be considered for the competition, each applicant had to submit at least eight clothing sketches, create a digital mood board that described what inspired each design and interview with a team of judges. The semi-finalists must then choose four of those designs to showcase on the runway.
"The exposure Birmingham Fashion Week gives is a huge benefit, but what I am most excited for is putting my sewing skills to the test and challenging myself to produce the best possible quality garments I can," King said.
Birmingham Fashion Week provides a platform for local talent — models, designers, makeup and hair artists — to gain experience on and off the runway. The three-day show is packed with national designer runway shows, local competitions from junior high and high school students, as well as model and design competitions featuring this season's hottest and newest trends.
"We encourage our students to go through the experience since it is outside of our college and allows them a chance to be judged, go through a fashion week process and add to their portfolio," said Brian Taylor, an instructor in the department of clothing, textiles and interior design in UA's College of Human Environmental Sciences.
"As a double major, it is hard getting equal experience in both fields," King said. "Birmingham Fashion Week will give me real life experience in the design world and the chance to prove I am qualified for a job in technical design after school."
The semi-finalists will show their looks on the runway May 7 and May 8. The winner of the 2015 Emerging Designer Competition will be announced during the May 9 runway finale.
In addition to the sought-after title, the winner will receive a prize package including a guaranteed spot at Birmingham Fashion Week 2016 runway show, a television appearance, editorial piece, photo shoot with Birmingham Fashion Week professional photographer — including hair and makeup — and $1,000 scholarship.
For more information or to purchase tickets to the show, visit www.bhamfashionweek.com/.