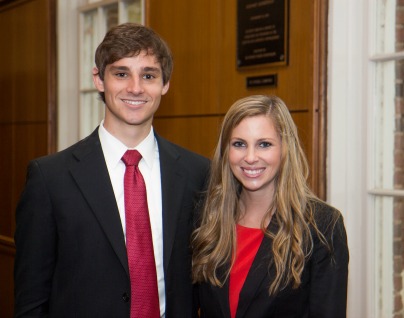 McIntosh High School graduates Ashley Gibson and Wes Roberts, both Class of 2011, were recently honored by the University of Georgia.
Roberts received the prestigious Terry Business School Alumni Student of the Year Award and Gibson was one of the four finalists.
Gibson also received the Excellence in International Business Award, Academic Excellence Award and Who's Who Among Students in American Universities and Colleges.
Roberts also received an Excellence in Finance Award and was a Beta Gamma Sigma inductee. He was also recently named one of 10 Undergrads Ready to Revolutionize the Finance Industry.
More information can be found on the UGA Terry College of Business Facebook page at https://www.facebook.com/terrycollege.