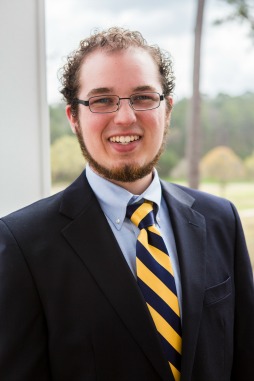 James Franklin Lowe of Fayetteville is an award winner in the annual history essay contest sponsored at Samford University by the Birmingham Center of Colonial Dames of America.
Lowe won 8th place and a $300 cash award for "We Were Armed with Only the Rosary in Our Hands: Marie Madeline Hachard and the Women Religious of Colonial French America."
Lowe is a junior history major.
The papers were judged from those written in the fall semester Samford history classes.
Honorees were recognized at a luncheon hosted by the Colonial Dames. Samford history department chair Dr. S. Jonathan Bass presented the awards. A bound volume of the papers will be housed in the Samford library.