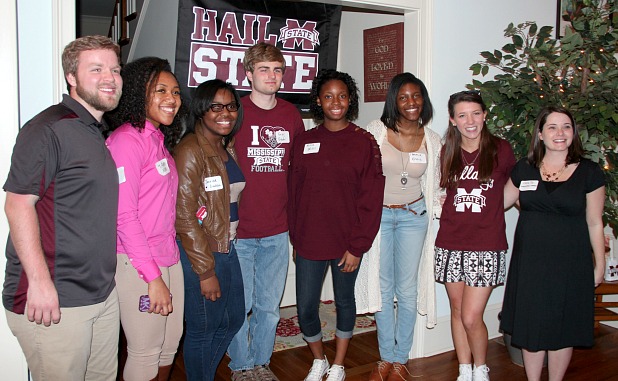 Several students recently admitted to Mississippi State University and their families from the local south Atlanta area, along with alumni and friends of the university got together on St. Patrick's Day in Tyrone at the home of Gary and Becky Wood to meet each other and learn more about the university they will be attending this fall.
New friendships and connections were made, questions were answered, and information was shared.
Pictured above are (L to R) Admissions Counselor Garrett Wood (McIntosh High School 2009 and Mississippi State 2013); Tiffany Allen (Woodland High School); Jazmine Gadson (Morrow High School); Gray Gaude (Newnan High School); Asia Wiles (Our Lady of Mercy High School); Alexcia Ennis (Our Lady of Mercy); Madison McLaughlin (McIntosh) and Admissions Counselor Sara Re.