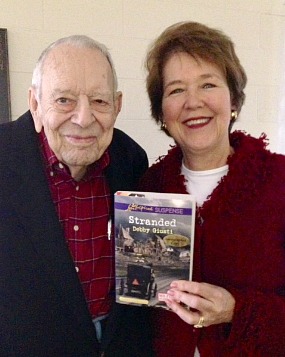 Award-winning author Debby Giusti will sign copies of "Stranded" on Thursday, March 26, from 4-6:30 p.m., at Omega Book Center, 100 North Peachtree Parkway, Peachtree City.
This sixth book in her military investigations series is dedicated to Frank Forth, a Peachtree City resident and member of the "Greatest Generation" who fought in the Battle of the Bulge.
Proceeds from the signing will benefit Veterans of the Battle of the Bulge, Inc., and Bugles Across America, a non-profit organization that recognizes the service of veterans by providing a live rendition of Taps at their funerals.
The event is open to the public. Refreshments will be provided.
Autographed copies can be held for pickup or mailed.
Learn more about the author at www.debbygiusti.com.