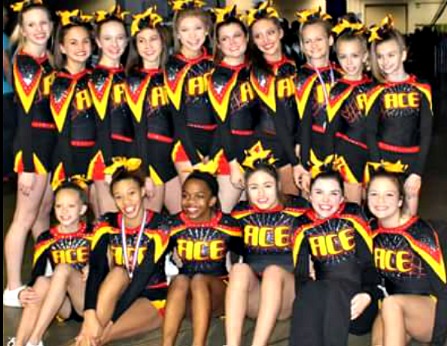 Ace Cheer Company of Peachtree City took several competitive teams to the UCA International All Star Cheer Competition in Orlando, FL, where the teams performed at ESPN Wide World of Sports and Hollywood Studios and visited Disney World.
The two-day event resulted in an international title win for the Lady Eagles in the small senior level 3 division II.
Team Members include Kaydee Richardson, Evy Dunn, Kalin Thornton, Ivie Hausman, Maya Wenson, Deidra Dalrymple, Melanie Gann, Addie Horne, Avery Blair, Trinity Martinez, Alexis Stewart, Grace Orton, Angel Jarosz, Alexandria Thomas, and Doni Davis. Coaches are Courtney Jores and Kayla Rogers.