'Bad to the Bone' at the Fred
October 5, 2019 @ 8:00 pm

-

11:00 pm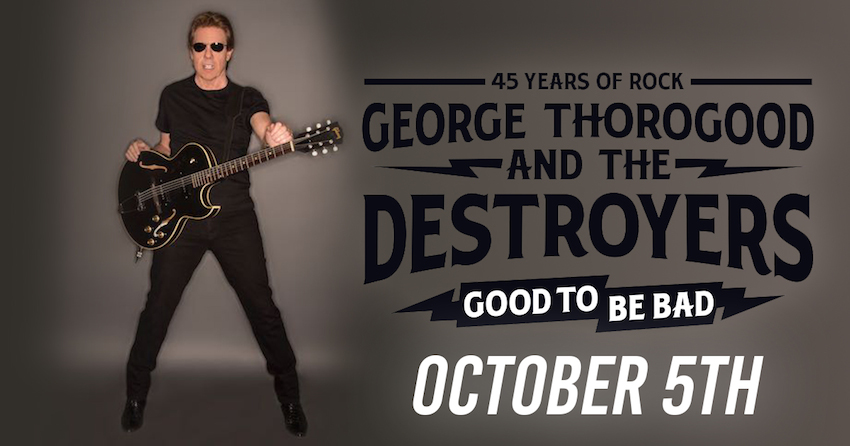 George Thorogood & The Destroyers will be in concert on Saturday, October 5, at the Fred.
Since 1975, George Thorogood and the Destroyers have sold more than 15 million albums built a classic catalog of hits and played more than 8,000 ferocious live shows. They broke records with their 50 Dates / 50 States Tour, delivered landmark performances at Live Aid and on SNL, and became mainstays on radio, MTV and stages worldwide for more than two generations. on stage, George Thorogood and the Destroyers flip the switch delivering a gut-bustin', guitar wailin', fiery-tempoed, take-no-prisioners good old-fashioned rock and roll show that includes signature hits "Move It On Over," "One Bourbon, One Scotch, One Beer," and "Bad to the Bone."
This show is part of the Fred's 2019 Butler Lexus of South Atlanta Summer Concert Season. Gates open at 6:30 pm and the show will begin at 8:00 pm on Saturday, October 5. Individual tickets are on sale now.
Tickets may be purchased through the Fred's website at www.amphitheater.org or by phone at 877-725-8849.
Related Events